After missing 1st shot at listing, firms re-file DRHPs with lower size
Companies, which missed out on listing earlier, are giving it another shot but with significantly-reduced issue sizes.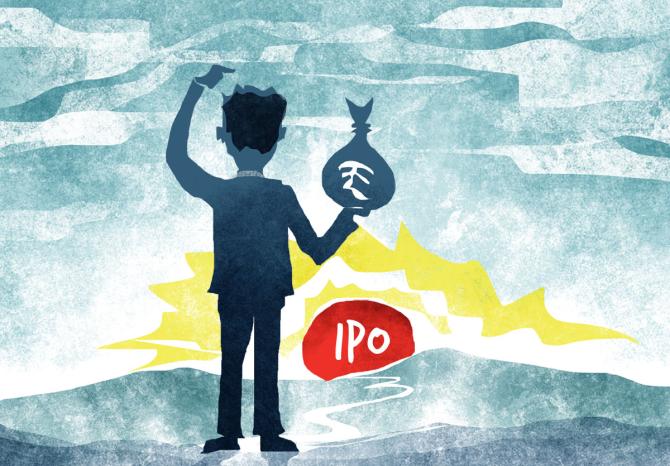 In the recent past, companies such as TVS Supply Chain Solutions, Suraj Estate Developers, and ESAF Small Finance Bank have re-filed their draft red herring prospectuses (DRHPs) with the Securities and Exchange Board of India (Sebi).
This came after they slashed their issue sizes by 20-60 per cent.
Investment bankers argue that smaller issues are generally easier to sell for investors.
The decisions to downsize initial public offerings (IPOs) were made earlier this year during a period of market volatility when foreign portfolio investors (FPIs) were mainly selling.
"Most issuers found that the discovered price wasn't what they expected.
"The size had to be recalibrated to reflect the market feedback," said Ajay Saraf, executive director and head of investment banking at ICICI Securities.
After hitting record highs late last year, the benchmark indices had plunged by as much as 10 per cent between December and March.
This downturn significantly impacted the IPO market.
And, only five companies managed to launch their IPOs in the first five months of 2023.
It also led to the expiry of the one-year approval period that Sebi had granted for several DRHPs.
However, with markets experiencing a strong recovery from the March lows and FPI flows rebounding, many companies believe they have a viable opportunity to tap into the public markets.
For instance, TVS Supply Chain Solutions initially filed its DRHP in February 2022 for a Rs 5,000-crore IPO.
In May, the company refiled its offer document for an issue of less than Rs 1,500 crore.
Similarly, Suraj Estate Developers refiled its IPO, reducing the size from Rs 500 crore to Rs 400 crore and ESAF SFB decreased the issue size from nearly Rs 1,000 crore to Rs 630 crore, according to investment banking sources.
SBFC Finance, whose IPO opens this week, had refiled its DRHP after cutting the issue size from Rs 1,600 crore to just over Rs 1,000 crore.
Some companies, including TVS Supply and SBFC, have raised funds through private placements, which also helped them reduce their issue size.
"Many IPO-bound companies are from the small or mid-cap space.
"Typically, FPIs invest in companies with a $1 billion-plus market cap.
"For an issue size of up to Rs 1,200 crore, you can manage without significant foreign participation," said Umesh Agrawal, managing director (MD), investment banking coverage, Axis Capital.
In the financial year 2021-22, nearly 70 companies filed their DRHPs with Sebi, aiming to raise a cumulative Rs 1.1 trillion, according to Prime Database.
However, in FY23, only 37 companies managed to raise Rs 52,116 crore through main-board IPOs.
"FPIs were pulling out during the last financial year, and excluding LIC, the total funds raised via IPOs stood at Rs 30,000 crore.
"Some issues cropping up now are reducing their secondary share sale component.
"Since March, we have seen FPI interest return and the markets rally.
"We are in a good position now," said Ajay Garg, founder, Equirus.
He added, "The trend of reducing IPO size may continue.
"Those filing or refiling DRHPs now will be ready to hit the market early next year, when markets could be volatile due to the general elections."
Investment bankers note that not only have IPO sizes been reduced, but companies have also cut valuations in preparation for market launches.
This has proved advantageous for both issuers and investors, as most recent listings have seen significant gains during debut.
"Rationalising the issue size is essential for successful listings now.
"This trend of re-filing with reduced valuations is likely to continue.
"Investors have gone through one round of roadshows and feedback has been clearly absorbed by companies.
"Realignments in valuations have been made accordingly," said Pranjal Srivastava, partner — equity capital markets, Centrum Capital.
He added, "Though IPOs are performing well, investors remain selective. It continues to be a buyers' market.
"They are driving the valuations and size."
Source: Read Full Article