Air India upgrading crew rostering, customer notification system: Wilson
Air India has been a subject of its passengers' ire this week as more than half of its flights have been delayed, primarily because of an old crew rostering system.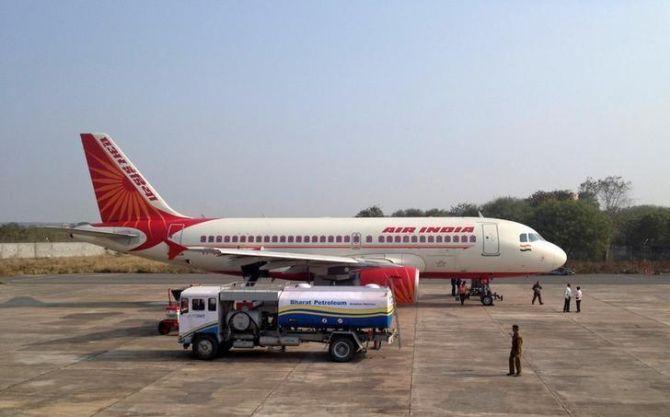 Due to the existing system, the airline has not been able to handle the disruption created by cyclone 'Biparjoy' on India's western coast.
The sudden grounding of two planes also added to the carrier's woes.
To make sure that such things don't happen again, the carrier's chief executive officer (CEO) & managing director Campbell Wilson said on Friday that the airline is investing in a "leading-edge software" so that flight crew can be quickly reassigned and passengers can be immediately rebooked if there is any similar disruption.
This software will be completely operational by early 2024.
Air India is also upgrading its customer notification systems and processes to make them "less manual, more accurate and to utilise new channels such as WhatsApp", Wilson told employees through a message that has been reviewed by Business Standard (BS).
As cyclone "Biparjoy" went through the Arabian Sea near Mumbai on June 11, the operations at the city's airport went haywire.
The newspaper talked to three Air India executives on this matter and found out that while other airlines were able to commence their operations from June 12, Air India found it difficult to do so, majorly due to issues in the crew rostering system, said the first airline executive mentioned.
Airline's daily on-time performance (OTP) was 32.3 per cent, 24.5 per cent, 41.7 per cent, 36 per cent and 65.4 per cent, respectively, between June 11-15, as per the Ministry of Civil Aviation's data.
Meanwhile, the OTPs of major carriers like IndiGo and Vistara — which too have substantial flights to and from the Mumbai airport like Air India — had reached above 90 per cent by June 15, as per the data.
About 37 per cent of total flights of the Tata Group-run carrier go through the Mumbai airport.
About 44 per cent flights of Vistara — which is also run by the Tata Group — go via the Mumbai airport.
For IndiGo, the Mumbai's share stands at about 18 per cent, according to aviation analytics firm Cirium.
The first executive said, "Cabin crew members have been sent from Delhi to Mumbai to normalise operations but it then led to certain shortages in Delhi."
Air India did not respond to Business Standard's queries on this matter.
Among the several Air India flights delayed in the past few days were a Mumbai-Bengaluru flight — which was late by 18 hours — while one to Doha left 20 hours behind schedule.
"Air India's managers scrambled to find alternate cabin crew to operate already-delayed flights as those originally assigned had exceeded their stipulated duty hours that day.
"In some cases, arranging separate crew members took a few hours and then pilots' duty time limit issues began creeping in.
"Some flights departed just in the nick of time without a need for replacement but some were delayed," the second airline executive stated.
Passengers were agitated and Central Industrial Security Force personnel had to be called in to control the situation.
"There were many passengers who missed connecting flights because of the delays and we had to find seats for them too on the next available flights," the third executive explained.
Air India, which has recently launched new domestic flights from Delhi and Mumbai, has been operating around 58 A320 aircraft over the past few months.
Earlier this week, two A320 planes developed technical snags which impacted schedules.
Wilson, in his message on Friday, said: "While weather is not under our control, and prevention of disruption is clearly the preference, there are things we can and are doing to improve our ability to handle such events.
"Reducing the impact on customers is the key priority.
"Reducing the effect of disruption to crew members is another one.
"In that respect, we are upgrading our customer notification systems and processes to make them less manual, more accurate and to utilise new channels such as WhatsApp."
"We are also investing in leading-edge software to rebook passengers, and to recover aircraft and crew rotations and positioning, so that we get back to normal operations as fast as possible.
"There are three significant 'disruption management' system implementations concurrently in progress to address the customer, crew and aircraft dimension of disruption, all slated to become operational early in 2024," he added.
In a tweet on Sunday, the airline had blamed inclement weather conditions and the temporary closure of Runway 09/27 at the Mumbai airport for the problem.
"In addition to other consequential factors beyond our control have resulted in delays and cancellation of some of our flights," the airline had said in its tweet.
Source: Read Full Article