Airfares to rise as IndiGo brings back fuel charge
Airfares in the country are set to rise, with IndiGo on Thursday introducing a fuel charge of up to Rs 1,000 based on a flight's distance, in response to the significant rise in aviation turbine fuel (ATF) prices in the last three months.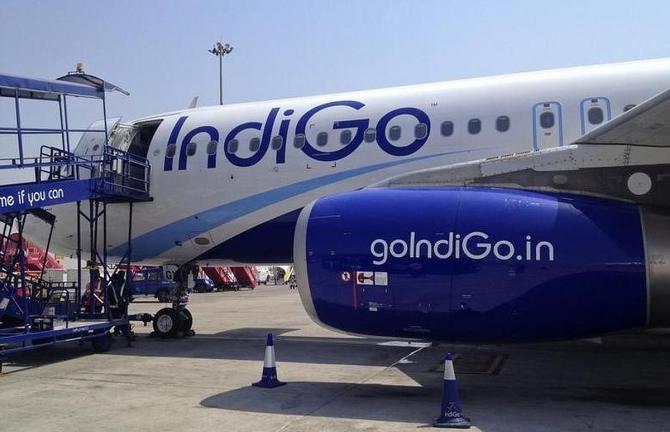 The Indian aviation sector experiences its peak travel season between October and December.
The inclusion of a fuel charge component in airfares is anticipated to have a sizable impact on IndiGo's passengers, according to experts.
ATF costs represent the largest expenditure for Indian carriers, consuming about 45 per cent of their overall revenue.
Between June 1 and October 1, ATF prices surged by 32.4 per cent to reach Rs 1.18 lakh per kilolitre (kl) in Delhi.
Industry officials have indicated that certain other domestic airlines might emulate IndiGo by adding fuel charges in their airfares.
A Vistara official, however, said the airline was not introducing any such additional component in its airfares.
IndiGo has imposed a fuel charge of Rs 300 for flights covering up to 500 kilometres (km) and Rs 400 for those between 501 and 1,000 km.
Such a graded increase has been applied to all flight categories, with those covering distances of 3,501 km and above incurring a fuel charge of Rs 1,000.
An IndiGo official said about 60 per cent of the airline's flights were in the 0-1,000 km range.
This is not the first time that IndiGo has introduced a fuel charge.
In May 2018, the airline had introduced a similar component to offset a substantial increase in ATF prices.
This was later removed when the prices came down.
Ameya Joshi, an aviation analyst and founder of the aviation blog Network Thoughts, told Business Standard that IndiGo's airfares would increase by "less than Rs 1,000 as a whole on most sectors" as a result of Thursday's announcement.
He said this fuel surcharge would not take care of all the ATF price rise and, therefore, the airline may also increase the base airfare.
Joshi also said other airlines could follow IndiGo's suit.
As a result, the air travel could become expensive during the peak travel season.
IndiGo, in a statement on Thursday evening, said it was introducing a fuel charge on domestic as well as international flights from Thursday midnight.
"The decision follows the significant increase in ATF prices, which have surged in the last three months with consecutive price hikes every month… Under this pricing structure, passengers booking IndiGo flights will incur a fuel charge, per sector, based on the sector distance."
Rajiv Mehra, honorary secretary, Federation of Associations of Indian Tourism & Hospitality, told Business Standard any increase in airfares was detrimental to the interests of flyers and it was a "double whammy" ahead of the festival season.
"The airfares are already high and it will hurt the sector.
"However, the airlines too need to protect their bottom lines as the ATF prices have gone up significantly.
"We sincerely hope it is a one-off measure and this surcharge shall be withdrawn as and when the ATF prices cool down," Mehra said.
State-owned Indian Oil Corporation, Bharat Petroleum Corporation Ltd, and Hindustan Petroleum Corporation Ltd revise ATF prices on the first day of every month on the basis of the average international price in the previous month.
Source: Read Full Article