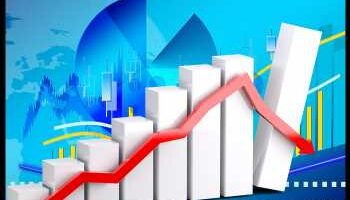 Asian Markets Mostly Weak
Asian stock markets is trading mostly weak on Monday, despite the positive cues from global markets on Friday, as recent economic data has led to worries the US Fed may leave rates higher for longer than previously anticipated. The escalating Sino-U.S. tensions and the potentially hawkish remarks by the Bank of Japan governor over the weekend are also weighing on the markets. Asian markets closed mostly lower on Friday.
"The August inflation report will tell a mixed story as surging energy prices weigh on headline inflation," predicted Edward Moya, senior market analyst at OANDA. "Core readings however are expected to remain steady and that should support a September skip by the Fed."
The CME Group's FedWatch Tool is currently indicating a 93.0 percent chance the Federal Reserve will leave interest rates later this month but a 43.6 percent chance of another rate hike in November.
This week will see the release of key US reports on consumer and producer inflation as well as reports on retail sales, industrial production and consumer sentiment, all of which will provides cues on the outlook for interest rates.
The Australian stock market is slightly higher on Monday, snapping a four-session losing streak, with the benchmark S&P/ASX 200 staying above the 7,400 level, following the positive cues from global markets on Friday, aided by gains in energy and financial stocks, partially offset losses in miners and technology stocks.
The benchmark S&P/ASX 200 Index is gaining 8.30 points or 0.12 percent to 7,165.00, after hitting a low of 7,134.00 earlier. The broader All Ordinaries Index is up 1.80 points or 0.02 percent to 7,359.90. Australian stocks closed modestly lower on Friday.
Among the major miners, Rio Tinto, BHP Group and Fortescue Metals are edging down 0.2 to 0.4 percent each, while Mineral Resources is losing more than 1 percent.
Oil stocks are mostly higher. Woodside Energy, Santos and Beach energy are edging up 0.1 to 0.5 percent each, while Origin Energy is edging down 0.2 percent.
Among tech stocks, Afterpay owner Block is losing more than 4 percent, WiseTech Global is declining almost 2 percent and Xero is slipping 2.5 percent, while Appen is edging up 0.3 percent. Zip is flat.
Gold miners are mostly lower. Gold Road Resources is losing almost 3 percent, Northern Star Resources is declining more than 1 percent, Resolute Mining is sliding almost 6 percent and Newcrest Mining is down almost 1 percent, while Evolution Mining is edging up 0.1 percent.
Among the big four banks, Commonwealth Bank, Westpac and National Australia Bank are edging up 0.4 to 0.5 percent each, while ANZ Banking is gaining almost 1 percent.
In other news, shares is Sims Ltd. are plunging more than 11 percent after the scrap metal recycler forecast earnings to break even in the first quarter of fiscal 2024, due to ongoing scrap price and demand issues.
Shares in Cirrus Networks are skyrocketing almost 32 percent on news the managed services provider is set to be acquired by IT services outfit Atturra.
Shares in Syrah Resources are jumping 17.5 percent after the graphite producer secured a further $150 million or A$234.6 million in funding for its Balama operation in Mozambique.
In the currency market, the Aussie dollar is trading at $0.642 on Monday.
The Japanese stock market is modestly lower in choppy trading on Monday after opening in the green, extending the losses in the previous two sessions, with the Nikkei 225 falling below the 32,600 level, despite the positive cues from global markets on Friday, dragged by weakness in technology stocks partially offset by gains in financial stocks.
The benchmark Nikkei 225 Index closed the morning session at 32,544.04, down 62.80 or 0.19 percent, after hitting a low of 32,410.31 earlier. Japanese shares ended sharply lower on Friday.
Market heavyweight SoftBank Group is gaining almost 2 percent, while Uniqlo operator Fast Retailing is edging down 0.5 percent. Among automakers, Honda is edging up 0.4 percent, while Toyota is edging down 0.3 percent.
In the tech space, Screen Holdings is losing more than 1 percent, while Tokyo Electron and Advantest are declining almost 3 percent each.
In the banking sector, Sumitomo Mitsui Financial is gaining more than 4 percent, Mitsubishi UFJ Financial is adding more than 3 percent and Mizuho Financial is advancing almost 2 percent.
The major exporters are mixed. Canon and Sony are edging up 0.1 to 0.2 percent each, while Panasonic is edging down 0.5 percent and Mitsubishi Electric is losing almost 1 percent.
Among other major losers, Sumitomo Realty & Development is losing more than 4 percent and Mitsui Fudosan is slipping almost 4 percent, while Mitsubishi Estate, Tokyo Tatemono, Renesas Electronics and Recruit Holdings are declining more than 3 percent each. Tokyu Fudosan Holdings and Mitsubishi Heavy Industries are down almost 3 percent each.
Conversely, Resona Holdings is gaining more than 5 percent, while Shizuoka Financial, Chiba Bank and Dai-ichi Life are adding almost 4 percent each. Fukuoka Financial is advancing more than 3 percent, while T&D Holdings, Concordia Financial, Sumitomo Mitsui Trust and Kansai Electric are up almost 3 percent each.
In economic news, the M2 money stock in Japan was up 2.5 percent on year in August, the Bank of Japan said on Monday – coming in at 1,238.6 trillion yen. That was steady from the July reading following an upward revision from 2.4 percent. The M3 money stock was up an annual 1.9 percent for the second straight month at 1,594.7 trillion yen, while the L money stock gained 2.2 percent on year to 2,121.1 trillion yen. The adjusted money stock was up 1.6 percent on year at 2,114.6 trillion yen.
In the currency market, the U.S. dollar is trading in the mid-146 yen-range on Monday.
Elsewhere in Asia, Hong Kong is down 1.4 percent, while New Zealand, Malaysia and Taiwan are lower by between 0.1 and 0.9 percent each. China and South Korea are up 0.6 and 0.2 percent, respectively. Singapore and Indonesia are relatively flat.
On Wall Street, stocks gave back ground over the course of the trading session after an early move to the upside on Friday but managed to close modestly higher. The uptick on the day came on the heels of the downward trend seen over the past few sessions.
The major averages edged higher going into the close of trading. The Dow rose 75.86 points or 0.2 percent to 34,576.59, the Nasdaq inched up 12.69 points or 0.1 percent to 13,761.53 and the S&P 500 crept up 6.35 points or 0.1 percent to 4,457.49.
The major European markets also moved to the upside on the day. While the German DAX Index inched up by 0.1 percent, the U.K.'s FTSE 100 Index and the French CAC 40 Index climbed by 0.5 percent and 0.6 percent, respectively.
Crude oil prices climbed on Friday amid concerns about tightening oil supplies following Russia and Saudi Arabia's decision last week to extend their supply cut to the end of the year. West Texas Intermediate Crude oil futures for October rose $0.64 or 0.7 percent at $87.51 a barrel.
Source: Read Full Article