Centre, states team up with RBI, Big Tech to fight Chinese lending apps
A user just needs to download any app floated by such fraudsters and apply for instant loans. These apps are mainly concentrated on Google Play considering the reach and popularity of Android systems.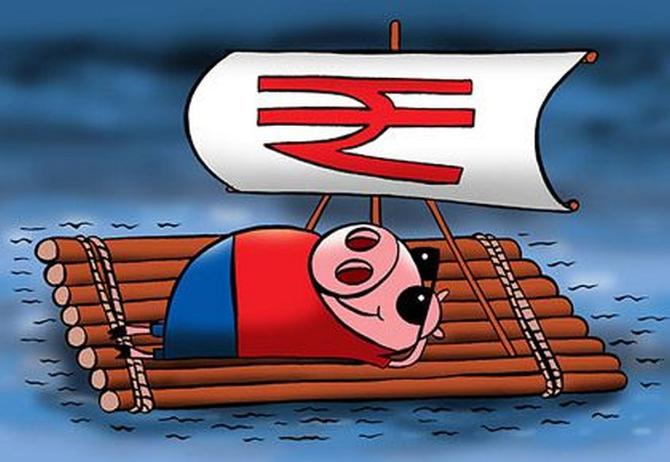 The Centre and state governments, Reserve Bank of India (RBI), Big-Techs and even regulated digital lenders, are moving together to tighten the noose around unscrupulous Chinese lending apps operating with near impunity in the country and wreaking havoc in the lives of borrowers.
On Thursday, Google announced in a blog post that while working on complaints by users and government agencies, it reviewed "hundreds of personal loan apps in India", and those that were found to violate its user safety policies "were immediately removed from the Store (Google Play Store)."
"We have asked the developers of the remaining identified apps to demonstrate that they comply with applicable local laws and regulations.
"Apps that fail to do so will be removed without further notice.
"In addition, we will continue to assist the law enforcement agencies in their investigation of this issue," wrote Suzanne Frey, vice president, product, Android Security and Privacy.
Google's announcement came just a day after the Reserve Bank of India (RBI) constituted a committee to look after and suggest ways to fight frauds and unscrupulous digital lending practices.
Various state governments have also started cracking on these lenders, commonly known as "Chinese lending apps".
But it would be wrong to assume that only Chinese nationals run these shady lending practices. Scores of Indians are involved too.
A user just needs to download any app floated by such fraudsters and apply for instant loans.
These apps are mainly concentrated on Google Play considering the reach and popularity of Android systems.
By chance an app is flagged, it simply vanishes from the stores, only to be replaced by another app.
But the underlying companies remain intact, and these are not small set-ups.
Hindu Business Line (HBL) reported on December 23 that the Cyber Crime police of Hyderabad raided three centres in Hyderabad, and two in Gurugram running such operations.
These firms employed more than 1,100 telecallers taking instructions, apparently from Chinese Nationals operating from Jakarta, Indonesia.
The police raided Liofang Technologies, Hotful Technologies, Pinprint Technologies and Nabloom Technologies, all registered in Bengaluru.
The primary purpose was to "persuade, harass and intimidate loan defaulters at various stages," Commissioner of Police Anjani Kumar was quoted by HBL in the story.
How Chinese Apps operate
When the application is installed on the phone, it accesses various aspects of the smartphone.
The user has to give access to the entire contact list, messages, and all vital information stored in the phone.
The loans are instantly given.
The Chinese Apps can offer Rs 500 to Rs 50,000 at 100 per cent to 800 per cent interest rates for tenures of seven days to six months.
If there is a delay in repayment, or default, the tele-callers start harassing the customers.
There are persistent threats, not only to the borrowers, but having all the phone numbers handy, to the nearest family members as well.
If those tactics fail, recovery agents are sent.
Those agents, usually goons masking as finance company employees, regularly rough up the customers and snatch personal belongings.
According to a source in thick of fighting the menace, "apart from very deep pocketed foreign nationals, there are hundreds of Indians involved.
"These companies don't borrow from banks, but use own funds to lend.
"They are not registered with the RBI and they don't maintain accounts with a single bank.
"Most of the time, the accounts where the money get submitted is in the names of relatives or shell companies."
In addition, professional recovery agents' services have cropped up all across the country.
"They are like goons on hire. They don't work for one company, but goes by the list given to them.
"If they recover the money, they earn fat commissions," said the person.
If foreign nationals are handling the operations, the money get routed out of India through an elaborate web of shell companies, including through companies registered as infrastructure NBFCs.
Hawala routes are also regularly used, informed the source.
Digital lenders have come together to form bodies such as FinTech Association for Consumer Empowerment (FACE) and Digital Lending Association of India to fight the Chinese lending apps.
"During the pandemic, there was a flush of these lenders, having their roots in Indonesia, or China.
"They came out with multiple apps, which was being run by a group of 2-3 entities.
"Their strategy was to not build a brand so that they remain unnoticed on a larger scale.
"Since there was a demand for credit in the market, which was largely unmet, we saw such lending platforms mushroom," said Madhusudan Ekambaram, CEO, KreditBee.
According to Anil Pinapala, Founder & CEO, ViVifi, when a lender is operating from outside the country, the enforcement actions have to be continuous.
"There is a sense of responsibility on Google also.
"They have their policies and they have their mechanisms by which they try to regulate such apps.
"But previously they did not insist on making sure that lending apps have a valid license.
"So, that was one of the deficiencies that Google had," Pinapala said.
Ranvir Singh, founder and MD of Kissht said there should be a framework on what personal information could be captured so that customer information cannot be used unscrupulously.
"A lot of these companies have a track record of doing similar things in Indonesia till the authorities clamped down on them.
"And, now, they were doing a similar thing in India.
"The model they adopt is, most of them are operating out of China without being physically present here," Singh said.
It is difficult to close such operations altogether, experts say.
The best way to safeguard against these practices is more education and self-awareness.
"At the time of taking the loan, ask yourself: do I really need this kind of a loan?
"Can I afford to repay it? Understand the interest rate, processing fee, and any other hidden charges that might be there.
"Are those charges acceptable to you," said Gaurav Chopra, founder & CEO, IndiaLends and executive member at Digital Lending Association of India.
"Think before giving any permissions to these applications or websites.
"Ask yourself: Why does the lender need these pieces of information at all for lending to me," Chopra said.
People who have access to banks and NBFCs do not go to these lenders, but people who go to them are the ones who do not have access to other sources of borrowing.
"In their hurry to get the money, they blindly accept all the terms and conditions. They don't do any research. They give out permissions that are later misused," said Chopra.
Source: Read Full Article