Dear Nirmalaji, spend more on education
On February 1, 2021, Finance Minister Nirmala Sitharaman will present the Budget for the Financial Year 2021- 2022.
Nirmalaji has asked us to send the finance ministry inputs so that the government can prepare an all inclusive Budget, one that will incorporate the needs of its people.
In a month long series, A Ganesh Nadar/Rediff.com speaks to Indians across the land about what their expectations from Budget 2021 are.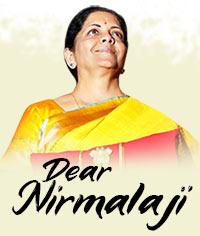 Monalisa Mondol, 22, is a student of law; she is now completing her fourth year towards her LLB degree.
She lives in Agartala, Tripura.
Monalisa's younger brother studies in school. Her mother is a government official and her father is an accountant. They stay in a rented house.
After finishing her law degree, she plans to study designing as she likes fashion. She hopes to shift to a big city, depending on where she gets admission for a course in design.
These are her suggestions for the finance minister:
Dear Nirmalaji,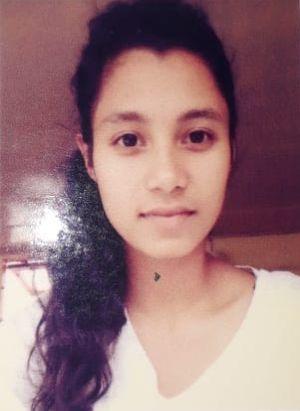 The government spends so much on defence; instead, they should spend more on education and agriculture.
Each state should be self-reliant. We in the north east get all our commodities from other states in the country.
We need to produce more. I want the finance minister to encourage and promote more industries in the north east.
In these pandemic times, we also need to increase our agricultural products. For this, the government should provide loans to farmers.
The education system has to be upgraded. At the moment, it is a rat race. Students are studying only to pass the exams, not to gain knowledge.
Education should be job-oriented so that, even if people don't get a job after they finish studying, they have enough skills and knowledge to start their own business.
Unemployed and educated youth should be provided loans by banks. This will provide them employment and they can also give jobs to others.
Without health there is no wealth, so the government should spend more on healthcare, particularly in these pandemic times.
Accidents are increasing everyday on the roads. The government should spend more on better roads.
Thank you.
Earlier in the series:
Bhaswati Choudhary, student
Mudasir Ahmed, businessman
Shalini Gupta, freelance writer
DEAR NIRMALAJI: More suggestions for the Finance Minister
Feature Presentation: Aslam Hunani/Rediff.com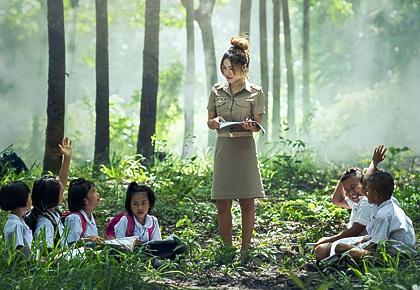 Source: Read Full Article