Mark Hamill to sign 'Star Wars' posters to benefit Ukraine
video
Stormtrooper helmet from Star Wars up for auction
Martin Nolan, executive director and CFO of Julien's Auctions, shares some of the exclusive items his auction house is putting on the block
Mark Hamill is using The Force once again to help Ukraine. 
The Luke Skywalker actor reportedly said he will be autographing "Star Wars" posters to raise money for the war-torn country. 
"We decided to sign Star Wars posters, a limited amount," Hamill, who is also an ambassador for the country's "Army of Drones" program, told Politico. "For real hardcore collectors — especially those that have disposable income — you can get way more money … than you would imagine."
The money will go to United 24, a fundraising platform created by President Volodymyr Zelenskyy. 
'STAR WARS' X-WING FIGHTER, 'BACK TO THE FUTURE' REPLICA DELOREAN AMONG MEMORABILIA TO BE AUCTIONED THIS WEEK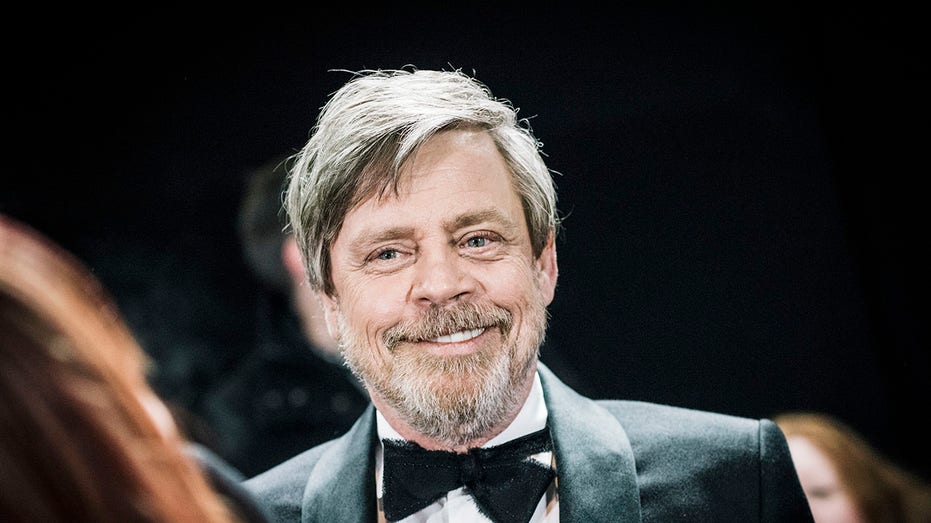 Mark Hamill, who is already an ambassador for Ukraine's "Army of Drones" program, will be signing autographed "Star Wars" posters to benefit Ukraine. (Photo by Gareth Cattermole/Getty Images for Disney / Getty Images)

Hamill rarely signs posters for sale and said he hasn't since 2017's "Star Wars: The Last Jedi."

"It's just not something I do," he said, adding that the sale may involve a competition or an auction.

Hamill said "Star Wars" can't be compared with the real-life horrors in Ukraine.

"One is really a fairy tale for children, originally that's what Star Wars was. And the reality, the stark reality of what's going on in Ukraine, is harrowing," he said, but added that "Star Wars" taught him about doing the "right thing for the good of everyone, rather than being all about self-interest." 

RUSSIAN OLIGARCHS INVEST IN US COMMERCIAL REAL ESTATE, BYPASSING SANCTIONS AS FEDS WARN BANKS 

Last year, the actor joined the "Army of Drones" initiative, which helps procure drones for use in Ukraine's defense, at the request of Zelenskyy, saying "anything I can do, however small it is, is something I feel obligated to do."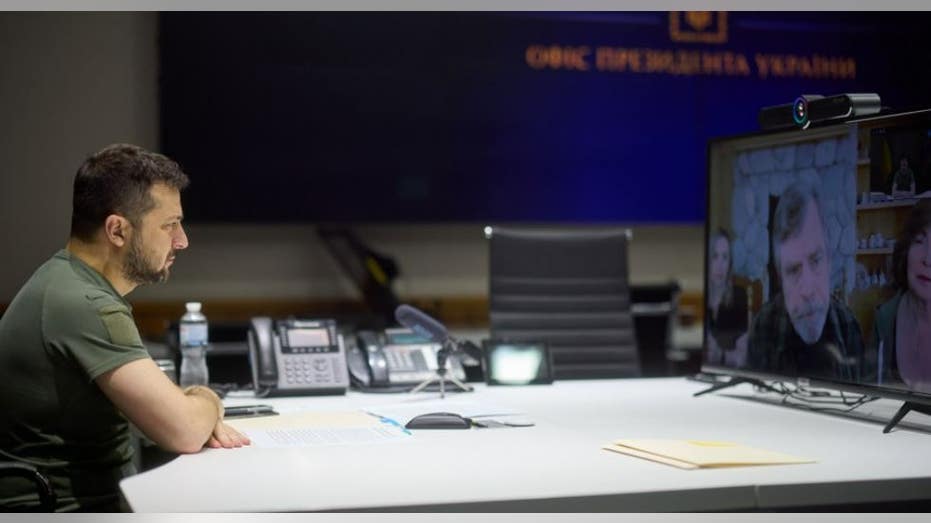 President Volodymyr Zelenskyy spoke to Mark Hamill in a virtual chat last year.  (Volodymyr Zelenskyy/president.gov.ua / Fox News)

Hamill said that Zelenskyy spoke to him about "Star Wars" when they held a virtual meeting and he understands why it's relatable for those fighting. 

"He did reference the movies, and it is not hard to understand why," Hamill told BBC News last year. "'Star Wars' was always a fairy tale for children, and fairy tales are morality tales, good versus evil — where good is clearly defined and evil is clearly defined. And it is not hard to extrapolate the evil Empire with Russia invading a sovereign nation."

United 24 has raised more than $272 million, according to Politico. 

CLICK HERE TO GET THE FOX NEWS APP

"The light will win over darkness. I believe in this, our people believe in this," Zelenskyy told Hamill in a video chat last year. "Thank you for taking on this difficult mission of being the first ambassador to help Ukraine raise funds for the Army of Drones to support our defenders. It is really important!"

A rep for Hamill didn't immediately respond to FOX Business' request for comment.

Source: Read Full Article