Meet the CNN Business Risk Takers of 2019
Risk Takers 2019: Sometimes a risk works. Sometimes it fails. Sometimes it takes years before you know. See who else made the list.
Reducing mistakes during surgery? Check. Raising awareness about end of life care? Check.
Lowering the cost of health care? Surgeon and New Yorker writer Atul Gawande is still working on that one.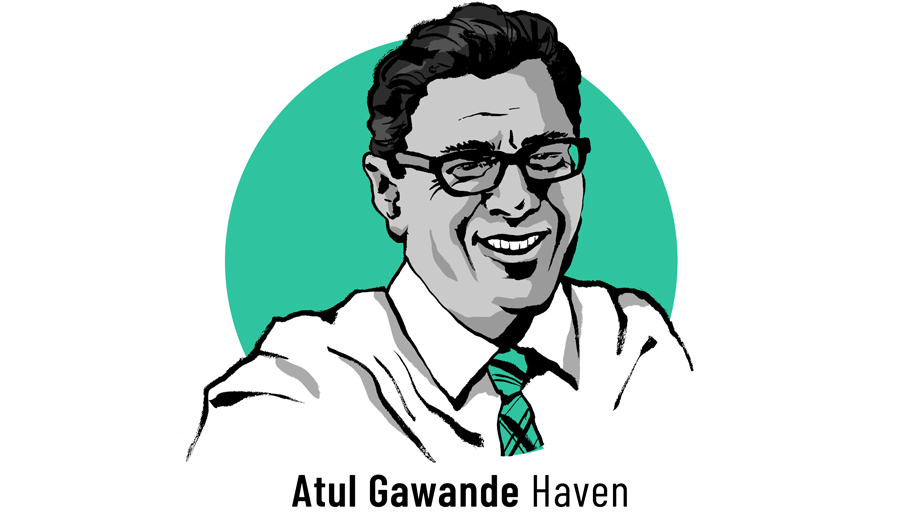 Gawande was tapped last summer to lead a nonprofit health care venture, Haven, created by the three mega-rich, visionary leaders of Amazon, Berkshire Hathaway and JPMorgan Chase.
The expectations are enormous: Gawande has been given a lot of latitude, a lot of time — and most importantly, a lot of money — to curb the "hungry tapeworm on the American economy," as Berkshire's Warren Buffett has described soaring health care costs.
"The pressure is, can Atul find the secret sauce that many others have missed," said fellow researcher Niall Brennan, chief executive of the Health Care Cost Institute. "The cynic in me … wonders if anybody can make a difference. The optimist in me would say that if anybody can make a difference, it's probably Atul."
"He's a god-like rockstar in health care," Brennan continued. "Atul is an incredible visionary thinker and clinician with also a track record of innovation."
Ultimately, the venture's work is intended to serve a wider audience than the 1.2 million workers and their families at the three firms. But first he has to satisfy his bosses: Buffett, Jeff Bezos of Amazon and Jamie Dimon of JPMorgan Chase.
Not too much is known about the effort. The venture only revealed its name several days ago.
Haven aims to make primary care easier to access, insurance benefits simpler to understand and use and prescription drugs more affordable, according to its website. The effort will seek to harness data and technology to make the overall health care system better, but notes that solutions may take time to develop.
"The good news is the best results are not the most complicated or expensive," said Gawande, who has been meeting with the companies' workers to learn more about their health care experiences, in a statement. "The right care in the right place is often more effective and less costly than what we get today."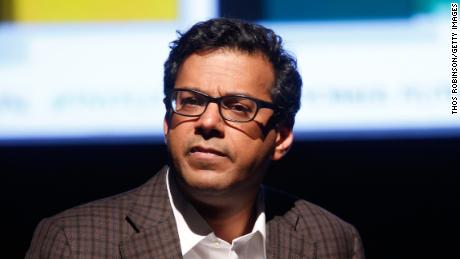 Gawande is already a disrupter. The son of two doctors who was raised in Ohio, Gawande has devoted much of his career to finding ways to better deliver health care. He's known for his checklists: His surgical safety protocol has been shown to cut deaths and complications following operations by as much as 47% around the world. He's an author, too: His books include 2014's "Being Mortal," which focused on improving end-of-life treatment.
As a staff writer for The New Yorker he's reported on the high cost of American health care, including in a 2009 piece on McAllen, Texas, in which he argued that spiraling spending on medicine has "damaged the global competitiveness of American businesses and bankrupted millions of families, even those with insurance."
Now, instead of writing about it, he's charged with fixing one of the nation's thorniest problems.
Mary Barra: Her impatience could save GM. 'Time is not our friend'
Arlan Hamilton: She invests in tech founders others ignore. And it's working
Read all 14 Risk Takers profiles
Employers, who provide coverage to more than 150 million Americans, have been wrestling with keeping expenses down for themselves and their employees for years. Together, it costs companies and their workers close to $20,000 to insure a family, up 55% in the past decade. And that's before someone even sees a doctor. All told, private businesses spent nearly $700 billion on health care, while American households shelled out nearly $980 billion in 2017.
Gawande won't be the first to try an innovative approach. Large employers have attempted to institute changes with mixed, often minimal, results. General Motors recently partnered with Henry Ford Health System to provide care for more than 24,000 workers in Southeast Michigan and their families. Others formed the Health Transformation Alliance, which now boasts 40 employers — including IBM, FedEx and Coca-Cola — covering more than 6 million lives. Founded in 2016, the alliance is pushing medical providers and drug manufacturers to compete on the basis of value and quality.
It's not Gawande's first time in the fix-it business. In 2012, he helped found Ariadne Labs, a joint venture of Brigham and Women's Hospital and Harvard's School of Public Health that seeks to improve patient care. He stepped down as Ariadne's executive director, but remains its chairman, as well as a practicing surgeon at the hospital and professor at Harvard's medical and public health schools.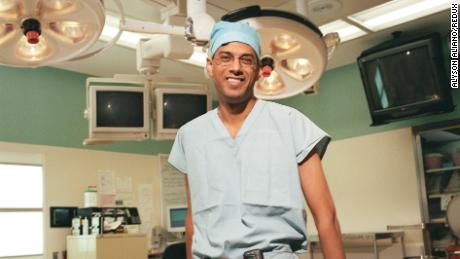 But Haven has far greater ambitions. Failure means the relentless upward climb of medical costs, which is straining the budgets of employers and Americans, will continue. And it would damage his reputation, as well as those of his backers, who pride themselves on being disrupters.
Gawande acknowledges that the mission is important but challenging. The company is tasked with developing and ramping up models of care that improve health outcomes, while increasing patient satisfaction and lowering costs for people, according to Haven's site.
He has hinted at the areas he plans to focus on. Like many, he wants to reduce prices and remove some of the middlemen to decrease administrative costs. Also, he wants to address the complexity and inefficiencies that plague the health care system: He noted at an Aspen Institute talk in June that 66 different people came to his mother's hospital room when she had a knee replacement that went "beautifully."
One of Gawande's biggest hurdles will be overcoming the nation's enormous and entrenched health care industrial complex. He will have to convince not only doctors and hospitals to buy in, but Americans, too, said Robert Pearl, author of "Mistreated" and former CEO of The Permanente Medical Group.
"Americans are looking for the shiniest machine and the newest medication when the tried and true often proves higher in quality and significantly lower in cost," Pearl said.
Ultimately, however, Gawande may be trying to overhaul a system he thinks should disappear.
The practice of tying insurance to the workplace is breaking down, he has said, especially since many of the new jobs being created are in the gig economy or are contract positions, neither of which come with benefits.
"I think the only way we go is by having us collectively paying into a system that no matter where you're employed, you have coverage all along the way, and that's what I think people mean by single-payer," he said at Aspen. "It's the necessary way to go."
Source: Read Full Article