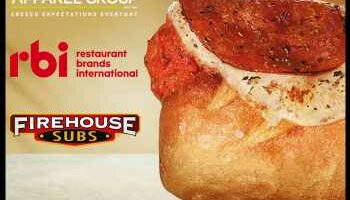 Restaurant Brands' Firehouse Subs To Open More Than 100 Restaurants In Middle East
Restaurant Brands International Inc. is teaming with Dubai's fashion and lifestyle retail conglomerate Apparel Group to develop and open more than 100 restaurants under its Firehouse Subs brand across UAE and Oman over the next 10 years.
The agreement marks the global expansion of Firehouse Subs, a strong and growing player within the Quick Service Restaurant or QSR sandwich category in the United States.
With the partnership, Apparel Group expects to support Firehouse Subs' growth strategy across the world with its extensive experience and expertise. Apparel Group is already operating Restaurant Brands' Tim Hortons brand in the Middle East/North Africa region since 2013.
Florida -based Firehouse Subs is a restaurant chain, offering hearty sandwiches with flavorful meats, cheeses & delicious bread that is crispy on the outside and soft on the inside.
Firehouse Subs operates over 1,200 restaurants across the U.S. and Canada recently launched its restaurants in Switzerland, which is the first opening outside of North America. The barnd is also in agreement to open in Mexico.
Neeraj Teckchandani, CEO of Apparel Group said, "Firehouse Subs embodies a blend of authentic food and community spirit, and Apparel Group is honored to steer this iconic brand's heritage into the thriving Middle Eastern market. As the region's culinary landscape continues its dynamic evolution, we see Firehouse Subs seamlessly fitting into, and elevating, the tapestry of food experiences here. Our proven track record in growing international brands in MENA, combined with the distinctiveness of Firehouse Subs, promises a synergy that is bound to set new benchmarks."
Source: Read Full Article