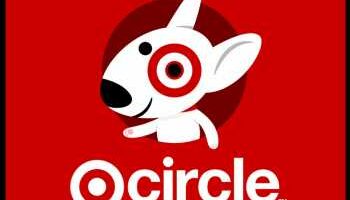 Target Circle Week On Oct. 1-7; To Hire 100K Seasonal Workers
Target is offering a full week of savings during Target Circle Week, which will be running from October 1 to 7. Ahead of the upcoming holiday shopping season, the retailer also plans to hire nearly 100,000 seasonal team members.
Also starting October 1, Deal of the Day program returns with deep daily discounts exclusively for Target Circle members.
The retailer further announced a new kitchenware owned brand, Figmint, which will be launched in stores and online on September 24.
The company will be offering more than 10,000 new items, including over 1,000 new toys and thousands of seasonal exclusives, just in time for the holidays. There will be thousands of must-have gifts under $25 across apparel, home, food and essentials, and guest-favorite seasonal food and beverage items starting at just $2.
During Target Circle Week, the retailer's big fall savings event, the company will be offering deep discounts on thousands of items. These include hot, trending gifts, seasonal items, everyday essentials and more, with up to 40% off for Target Circle members.
Target will be delivering new deals every day on top of its everyday low prices.
Every day through December 24, huge savings are available on new and must-have gifts and everyday essentials both in store and at Target.com. Ccustomers can also take advantage of an extra 5% off with RedCard.
Target's 2023 holiday assortment features more than 10,000 new items from the retailer's popular lineup of owned brands, like Good & Gather and Threshold.
Christina Hennington, chief growth officer, Target, said, "We'll have great deals every day, on top of our everyday low prices. And between our only-at-Target exclusives, robust assortment of owned and national brands, new partnerships, and industry-leading fulfillment services, Target is making it easier than ever for our guests to embrace the joy of the season."
Further, the company announced a long-term strategic partnership with Austin-based, fashion-meets-philanthropy lifestyle brand Kendra Scott, offering more than 200 quality, style-forward jewelry and accessories items, with most items under $40.
Target already has partnered with various companies, providing items at Disney store at Target, Apple at Target and more than 500 total Ulta Beauty at Target. It is also bringing back its partnership with iconic British retailer Marks & Spencer.
Source: Read Full Article