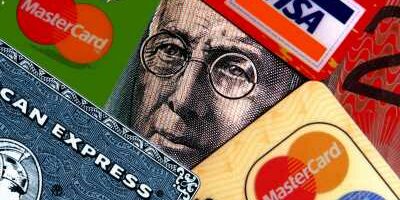 How to play your (credit) cards right and pay 0 per cent interest
Save articles for later
Add articles to your saved list and come back to them any time.
A year and a half since the interest rate hikes began, the pain on our hip pockets might be acute. And – even if it's never happened to you before – you might suddenly be carrying a little credit card debt that you can no longer clear each month.
So, this week I've asked financial comparison service Mozo to interrogate the market and tell us the best 0 per cent balance transfer credit cards on offer today.
With repeated interest rate hikes, you may now suddenly be carrying a little credit card debt that you can no longer clear each month.Credit: Fairfax
But let's back up a minute… just what is a 0 per cent balance transfer credit card? It's largely in the name, these cards are essentially a bid by a rival institution to lure you away from your existing one.
To do so, they will offer you 0 per cent interest on a balance transferred from that existing institution for a period of time. So, if play your (credit) cards right, it could be very good for you.
The way you play them, though, is key. Otherwise, it is very easy to lose out long term. The two traps to avoid with 0 per cent balance transfer credit cards are:
One, making new spending on a balance transfer card. This will usually attract an eye-watering interest rate.
But, two, equally will the interest rate be extortionate if you still have outstanding money to pay off at the end of the interest-free period.
So, what is the longest interest-free leeway you can get right now? According to our Mozo money analysis, it is 34 months.
You can secure this much interest-free breathing space from Bankwest's Zero MasterCard or Zero Platinum MasterCard.
That purchase rate I was talking about is also quite a reasonable – comparatively speaking –14.99 per cent. And the so-called revert rate, after the 0 per cent period has expired, is also just 14.99 per cent. The catch is probably a 2 per cent balance transfer fee at the outset.
To avoid a transfer fee this large, you can instead go to the Bank of Melbourne or Bank SA, with their Vertigo balance transfer offers of 32 months.
The balance transfer fee is just 1 per cent and the purchase rate only 13.99 per cent, but the revert rate at the end of the interest-free period is a punishing 21.49 per cent. You can also get 32 months interest-free with NAB and St George.
The annual fees range from $0 for the Bankwest offerings and NAB's in the first year, to $50-something thereafter and for the other transfer deals mentioned.
Which brings me to the next crucial question: how can you give yourself the best chance of getting approved?
Firstly, take solace from the fact that it is not quite as difficult to get approved for a credit card as a mortgage. But in these higher interest rate times, your mortgage – if you have one – could well make it more so, as it is absorbing your capacity to meet any other repayment.
On top of this, a few years back there was a three-year-to-clear rule implemented. Again, it's in the name: you need enough spare income to repay a credit card debt within that three years.
But here's the thing – what is counted is not your actual card debt, but your potential card debt.
Incidentally, sufficient income to clear even an unused credit card limit is also ruled out of the income deemed available for mortgage repayments when you apply for a new home loan or refinance. This is why people often need to curb or cut their credit card during a mortgage approval process.
Whether you get a nod or a knockback will come down to your spare income, which will probably have shrunk – even if you don't have a mortgage – as costs have risen across the economy.
Be aware, too, that most institutions will also only grant a portion of your approved limit as a balance transfer – they want you to have the scope to spend more so you get caught and have to begin paying interest once more.
As I explained earlier, don't.
Nicole Pedersen-McKinnon is the author of How to Get Mortgage-Free Like Me. Follow Nicole on Facebook, Twitter or Instagram.
Advice given in this article is general in nature and is not intended to influence readers' decisions about investing or financial products. They should always seek their own professional advice that takes into account their own personal circumstances before making any financial decisions.
Expert tips on how to save, invest and make the most of your money delivered to your inbox every Sunday. Sign up here for our Real Money newsletter.
Most Viewed in Money
From our partners
Source: Read Full Article