One in five people with a mortgage wouldn't qualify today, broker warns
"Up to 20 per cent of people who took a loan out two or three years ago would not qualify for that loan today. In the last six months lenders have had this lightbulb moment of what 'responsible lending' means."
So one of Australia's only lender-agnostic mortgage brokers confided in me last week – in other words, someone who knows the entire market, not just a small commission-paying slice of it.
Craig Morgan, managing director of Independent Mortgage Planners, says the Hayne royal commission and longer-term loan crackdown by regulator APRA have produced an extreme tightening in lending criteria.
Many interest-only loans will revert to principal and interest over the next few years.
And, indeed, I'm hearing stories everywhere of prospective borrowers getting unexpectedly refused for home loans, having to drastically reduce unused credit card limits to qualify for as much as they want and waiting six or more weeks to get approval for a loan that would previously have taken days.
There are two main things lenders are today required to do when you put your hand out for money:
In reality, while being knocked back for that longed-for first house is bitterly disappointing, you can always wait – and save to get safer.
The larger worry is the up to 1.5 million people on interest-only mortgages due to expire in the next four years – 30 per cent of Australia's outstanding mortgage debt – will have nowhere to run and no place to hide.
An unknown but potentially significant number won't be able to afford it when their loan converts to higher principal and interest (P&I) payments.
Which it almost certainly will. Regulators want people to pay down debt … and (especially the big) lenders want regulators to stop giving them a hard time.
APRA now also demands a new so-called serviceability assessment whenever there are any "material changes" to a loan's conditions.
But our largest lender, Commonwealth Bank, seems unwilling to do even that for interest-only. Last week it emailed these mortgage holders, stating: "There is a maximum interest-only period for your home loan, after which your repayments will switch to principal and interest."
The bank's even trying to entice borrowers to ditch their cheaper deals early, pointing out that paying interest-only will ultimately cost more.
"Choosing an interest-only home loan was a key decision you made to meet your needs at the time," the email reads. "However, as your needs change … [is it] still meeting your needs?"
What's more, Morgan says few borrowers appreciate that when their interest-only period ends, they may not be able to get their loan term extended – the P&I repayments could be set with reference to the remaining term. So if you've done five years of interest-only, P&I repayments will be calculated over a five-year-shorter, more-expensive term.
And it will be way worse if you've been on interest-only longer: your P&I payments will jump up far higher … as per the contracted life of the loan.
"Many of those people now wouldn't qualify for a new 30-year loan," Morgan says. This is because APRA is also requiring a serviceability assessment on new contracts where total repayments over the life of the loan would be higher, even if month-to-month they're lower."
Estimates of only a 30-40 per cent rise in repayments appear not to factor in this possibility.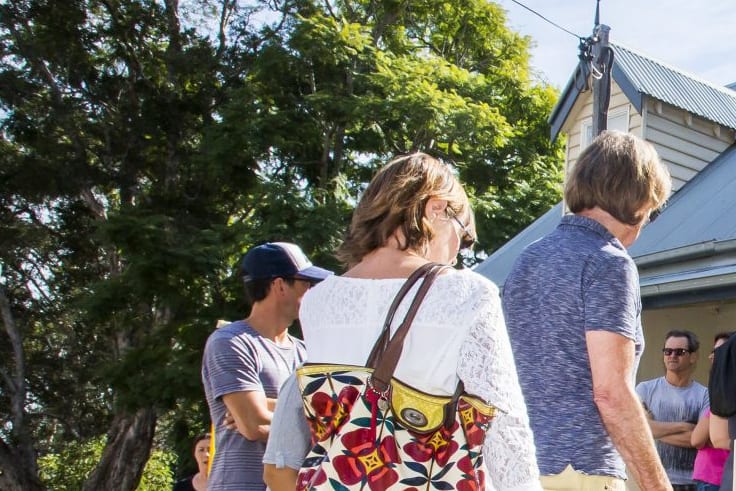 A mortgage of $1 million is not uncommon in Sydney.
Say you have the $400,000 mortgage that's just become the official Australian average, according to the Australian Bureau of Statistics. Step up from the $1267-a-month interest-only payments (after only an assumed five years) to P&I repayments over the leftover 25 years? Your repayments will increase to $2067 – an $800 or 63 per cent overnight increase (at 3.8 per cent interest).
But say you live in Sydney, and have a not-atypical $1 million mortgage … the 63 per cent leap takes you from $3167 right up to $5169 – more than $2000 extra. (Note if your lender charges a higher rate for interest-only than P&I, these differences may be slightly smaller.)
And remember that refinancing with another institution, particularly the more under-pressure ones, may also be difficult. There is evidence of this in analysis of the ABS data by RateCity, which shows a 14.1 per cent uptick in the value of new non-bank loans over the past year, against only 1.2 per cent by banks.
My advice is to tip anything extra you can into your loan before then (or into an attached offset account for added flexibility) so you could lower your loan limit – and repayments – when your interest-only loan term expires.
You'd need to specifically ask your lender, which would hopefully agree.
But speak to them today if you have no repayment wriggle room and your home may be at risk. If there's one thing all the reviews and rebukes have accomplished, it's making banks more accommodating towards customers in hardship.
Give yourself the best chance of getting a loan
Comfortably clear the 2 per cent rate-rise stress test
Reduce your unused credit card limits
Cut your discretionary spending in the previous three months
Have a decent deposit or equity in existing property
Demonstrate solid savings ability (for first home buyers)
National Debt Helpline: 1800 007 007; www.ndh.org.au
Source: Read Full Article