Afterpay shares surge to record high on sales figures
Afterpay has reported a surge in sales, as a growing number of retailers and consumers both in Australia and overseas sign up to the buy now, pay later service.
Investors cheered the news, which included profit guidance, boosting the stock by 19 per cent to a new record high of $12.97 at lunch time.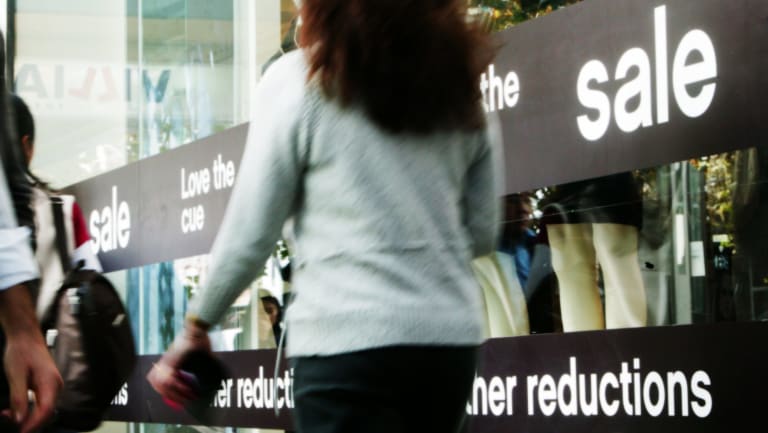 Afterpay said it had signed contracts with 400 retailers in the massive US consumer market, including clothing retailer Revolve.
A business update from ASX-listed Afterpay Touch Group on Thursday said total underlying sales processed through its platform over the financial year were $2.18 billion, 289 per cent higher than last year.
After launching in the US in May, with co-founder Nick Molnar leading the expansion, Afterpay said it had signed contracts with 400 retailers in the massive US consumer market, including clothing retailer Revolve.
In total, it said about 16,500 retailers were now offering the service, which allows customers to receive their goods before they have paid for them, and has proven to be highly popular with younger consumers.
Customers must pay the merchant back in fortnightly instalments and are charged fees for late payments, with most of Afterpay's revenue coming from fees paid by merchants.
The company also said it had signed up more Australian retailers, including Bing Lee and Mitre 10, and it also offers the service through about 10,000 traditional "bricks and mortar" stores, as well as online.
It provided guidance that unaudited revenue would be about $142 million for the financial year, with earnings before interest, tax, depreciation and amortisation of $33 million to $34 million.
While Afterpay has enjoyed a boom in sales and a surging share price, there remains uncertainty surrounding a probe by the Australian Securities and Investments Commission into buy now, pay later platform.
Afterpay is not regulated by consumer credit laws because it does not charge interest, but consumer groups say its approach takes advantage of a "legal loophole," as it does not need to comply with responsible lending obligations that apply to banks.
In response to these concerns and the risk of fraud, Afterpay says it has voluntarily engaged with regulators and consumer groups, including by beefing up its anti-fraud measures and verification of custoemrs' identification, and by capping late payment fees. The update on Thursday said engagement with government, ASIC and consumer groups was continuing.
Afterpay, which has taken off at a time when credit card debt is on the nose, estimated it processed 10 per cent of total physical online retail in Australia, and one in ten Australians had used the service.
Afterpay co-founder Nick Molnar is leading the expansion into the US.
The company is eyeing more growth in Australia by seeking more contracts with retailers, including in their physical stores, and by pursuing opportunities in industries such as health, beauty, entertainment and travel.
Source: Read Full Article