Canada Formally Apologizes For Rejecting Jewish Refugees Fleeing Nazi Germany
Canadian Prime Minister Justin Trudeau officially apologized Wednesday for his country's 1939 decision to reject a ship full of Jewish refugees fleeing Nazi Germany.   
Jewish passengers on the MS St. Louis sought safe haven in Canada after being turned away by governments in Cuba and the United States. After being rejected by the Canadian government, the 907 German Jews onboard eventually had to return to Europe, where historians estimate more than 250 later perished in the Holocaust.
"We used our laws to mask our anti-Semitism, our antipathy, our resentment," Trudeau said in Ottawa on behalf of his country. "We are sorry for the callousness of Canada's response. And we are sorry for not apologizing sooner."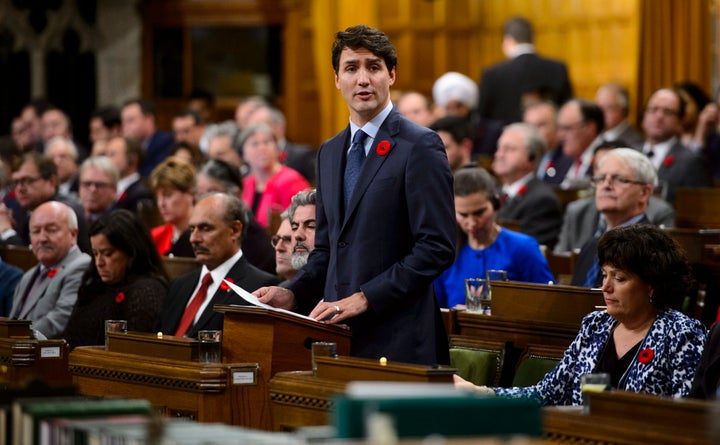 The prime minister also pledged to do more to combat anti-Semitism, noting that Jewish Canadians are "feeling vulnerable" after a mass shooting at a synagogue in Pittsburgh, Pennsylvania, left 11 people dead. 
The Oct. 27 massacre at the Tree of Life synagogue has been described as the deadliest attack on a Jewish community in American history. One of the victims, 75-year-old Joyce Fienberg, grew up in Toronto and had ties to the city's Jewish community.
Trudeau said he's heard calls "to protect synagogues and other places that are at risk of hate-motivated crimes." Seventeen percent of all hate crimes in Canada target Jewish people, he added.
"Canada and Canadians will continue to stand with the Jewish community and call out the hatred that incited such despicable acts," Trudeau said about the Pittsburgh shooting. "These tragic events ultimately attest to the work we still have to do."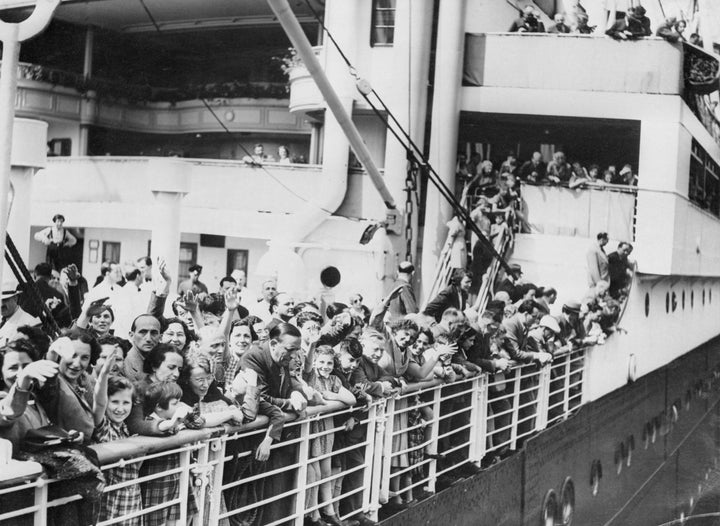 The MS St. Louis was a German ocean liner that set sail from Hamburg in May 1939. Just six months earlier, Nazis had unleashed a wave of violence against Jewish people. The Kristallnacht attacks destroyed synagogues and Jewish businesses, and resulted in the arrests and imprisonment of thousands of Jewish men.
Desperate to flee this persecution, the Jewish families onboard the MS St. Louis attempted to find a safe haven in North America. The U.S. State Department turned the ship away, citing America's annual immigration quota. 
The ship sailed to Canada, where then-prime minister William Lyon Mackenzie King rejected their asylum request.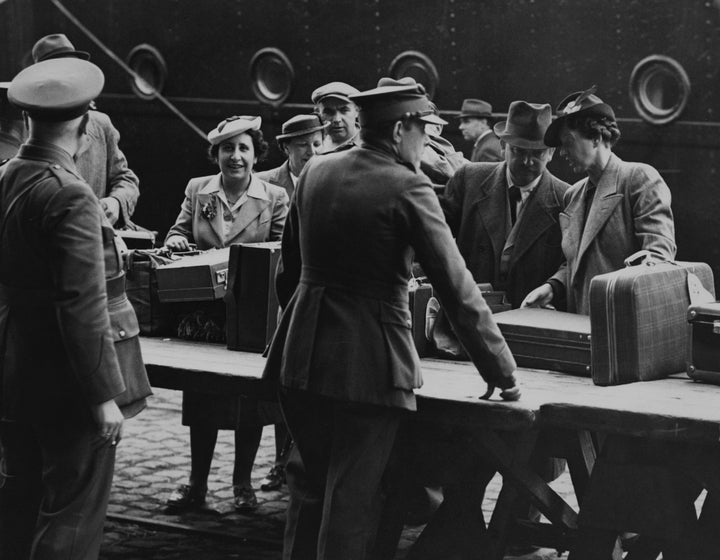 The MS St. Louis eventually turned back to Europe, and the Jewish refugees scattered across the continent. As Nazi Germany expanded its reach, about 254 were captured and killed in death camps, The New York Times reports.
In 2012, the U.S. State Department formally apologized for turning away the MS St. Louis' Jewish refugees.
The story of the MS St. Louis resurfaced in headlines again in 2017, when an American Jewish educator launched a Twitter account that names passengers of the ship who were later killed by the Nazis during the Holocaust. The Twitter account was a protest against President Donald Trump's travel ban, which targeted refugees.
"We refused to help them when we could have," Trudeau said during his apology Wednesday. "We contributed to sealing the cruel fates of far too many at places like Auschwitz, Treblinka and Belzec. We failed them." 
Some former passengers of the MS St. Louis were present at the apology. One of them, Ana Maria Gordon, survived a Nazi concentration camp after returning to Europe.
Gordon told the Canadian Press that the apology was "very meaningful" to her ― although she said the emotional scars of surviving the Holocaust still run deep.
Gordon said she thinks history is repeating itself today, as "many people are discriminated against, starving or running for their lives."
"We all must, as individuals, communities and as a nation, help these people in every way we can," she said.
Source: Read Full Article