Check Out the 16 Best Memes of Bernie Sanders at President Biden's Inauguration
President Biden's inauguration was yesterday, and IDK if you noticed, but people were out there serving LOOKS! Vice President Kamala Harris stunned in a beautiful, bipartisan purple coat and dress combo. Michelle Obama caused jaws around the world to drop with her stunning mulberry-colored ensemble and bountiful curls. Dr. Jill Biden left us speechless with her sparkly, jewel-toned turquoise fit too, but the one politician star who stole the show? That would be Bernie Sanders.
Despite the fact that an inauguration is, like, one of the biggest political events in American politics, Bernie kept his look utilitarian chic and showed up—and out!—in plain black slacks, oxford shoes, his classic jacket from the "I am once again asking…" memes, and the cutest lil brown mittens. The mittens were enough to send Ye Olde Internet into a frenzy, but when Bernie sat down in one of the fold-up chairs during the proceedings, like so: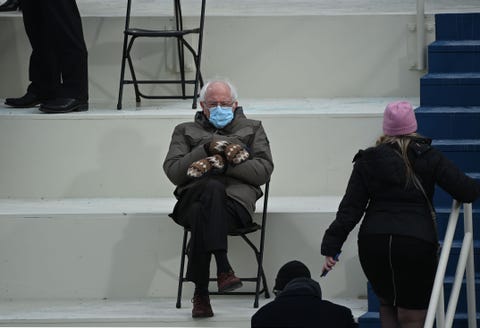 People couldn't resist meme-ing him. Check out some of the most creative Bernie placements, below:
you took the night train for a reason so you could sit there in this hurt pic.twitter.com/bnR71J5HiQ
i am once again asking if he had it comin' pic.twitter.com/DSKEuWJmGQ
Not me. Us. pic.twitter.com/ec7XgfEl7b
"I've spoken to Tom. He's cancelled your debt." #AnimalCrossing pic.twitter.com/eyi7gb1DMp
the bernie meme is absolutely sending me pic.twitter.com/Jmcqyuq3mT
omg bernie sanders joined the glee club pic.twitter.com/3X2qIOWNa1
they've got Bernie on albums now 😂 pic.twitter.com/8IWuKWrZiq
bernie on the set of 'mamma mia: here we go again' (2018) pic.twitter.com/CTZYtSqjoM
Good morning all! ☕️ pic.twitter.com/pxXvpxIk58
Bernie memes are bringing me so much joy… #Bernie pic.twitter.com/pDZF6en91w
https://www.instagram.com/p/CKRjsqtHamR/?utm_source=ig_embed&utm_campaign=loading
A post shared by Nicolas Heller (@newyorknico)
Also! If you're looking to get a head start on planning your Bernie Halloween costume this year, please note that his mittens are handmade by Vermont-based school teacher Jen Ellis. She isn't taking orders at the moment, but keep you eyes peeled to her Twitter account juuuuust in case she changes her mind.
Thanks for all the interest in Bernie's mittens! It truly has been an amazing and historic day! I'm so flattered that Bernie wore them to the inauguration. Sadly, I have no more mittens for sale. There are a lot of great crafters on ETSY who make them. -Jen Ellis,
Bernie's jacket is designed by Burton, a company that sells snowboards and cold weather gear. The exact model of Bernie's coat—the Mens Gore-Tex Edgecomb 3 In 1 Jacket—is also sold out, but set an Amazon in-stock alert if you're just itching to get your hands (or should I say mittens?) on one in the future.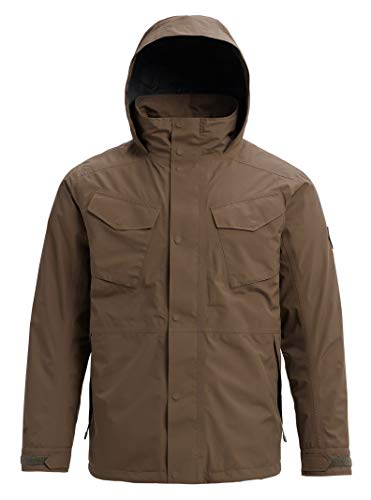 Source: Read Full Article