COVID-19: Scientists urge delay to 21 June reopening – but minister says ramping up jabs could keep roadmap on track
The government is under increasing pressure to delay the lifting of final lockdown restrictions – although a minister has said ramping up the COVID jabs programme could keep England's roadmap on track.
Stage four of Boris Johnson's roadmap for easing coronavirus rules – when the prime minister aims to remove all legal limits on social contact – is scheduled to take place from 21 June.
But there is growing doubt over whether the prime minister will be able to keep to that date due to the growing impact of the Indian variant of coronavirus in the UK.
Live COVID updates from UK and around world
Some scientists advising the government have urged Mr Johnson to delay the planned full reopening on 21 June, while the doctors' union has warned against the "premature ending" of restrictions.
Professor Ravi Gupta, a member of the New and Emerging Respiratory Virus Threats Advisory Group (Nervtag) has urged the government to delay the 21 June lifting of restrictions by a few weeks.
He has also warned the UK is now in the early stages of a third wave of COVID infections.
And Professor Adam Finn, a member of the Joint Committee on Vaccination and Immunisation (JCVI), has suggested going ahead with the 21 June reopening would be "a bad decision".
Meanwhile, British Medical Association (BMA) council chair Dr Chaand Nagpaul has said the country is at a "pivotal moment" in the fight against coronavirus.
"A premature ending of all legal restrictions which then resulted in a surge of infections would undermine our health service's efforts to tackle the biggest level of backlog of care it has ever faced," he said.
"It would also add further demands on staff who are exhausted, both mentally and physically."
Dr Nagpaul called on the government to "hold off making a final decision on whether lockdown is fully lifted on June 21 until latest data can be scientifically considered".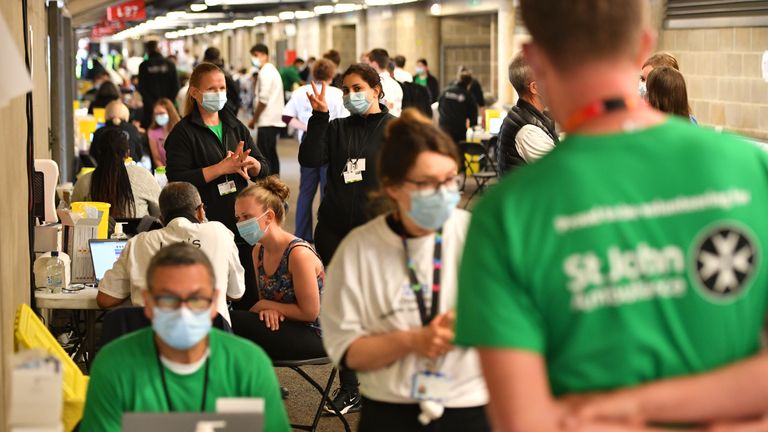 However, small business minister Paul Scully told Sky News that ramping up the vaccination programme could yet see the 21 June reopening take place.
"We're taking a careful view on where any increase in infections with the Indian variant are happening and that's why we're looking at surge testing in those areas and really making sure we're getting on the front foot," he said.
"But by accelerating the vaccination programme and making people get their second jabs… those vaccinations can help us break that cycle of people having to go to hospital if they get COVID.
"And that's what's going to keep us on the roadmap."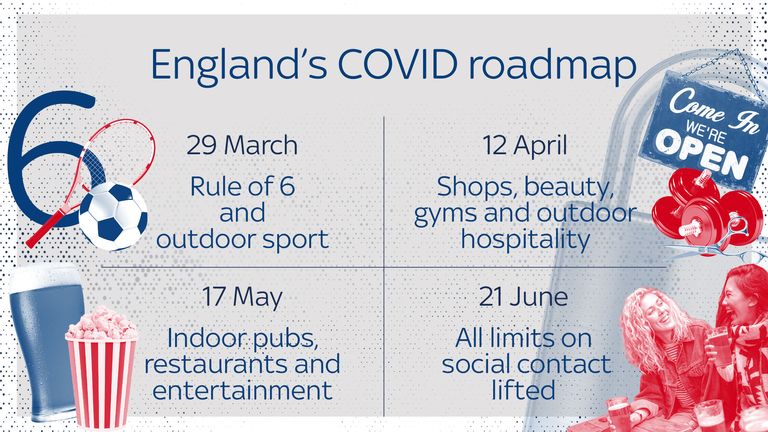 The government has promised to announce a decision on whether the 21 June reopening will take place with a week's notice – on 14 June.
And Mr Scully dismissed "speculation" ahead of that timetable, adding: "This isn't fudge. What we've said is we'll look at the data, we'll make a decision by 14 June as to what's happening on 21 June.
"Clearly, we know the fact that case numbers are going up. We do want to make sure we'll only open up based on data not those dates.
"So we'll use the latest information. This isn't fudge, this is making sure that we just don't speculate and that we use the latest information and the most accurate information to make a really, really important decision."
Source: Read Full Article