Mueller releases key documents of FBI interview with Michael Flynn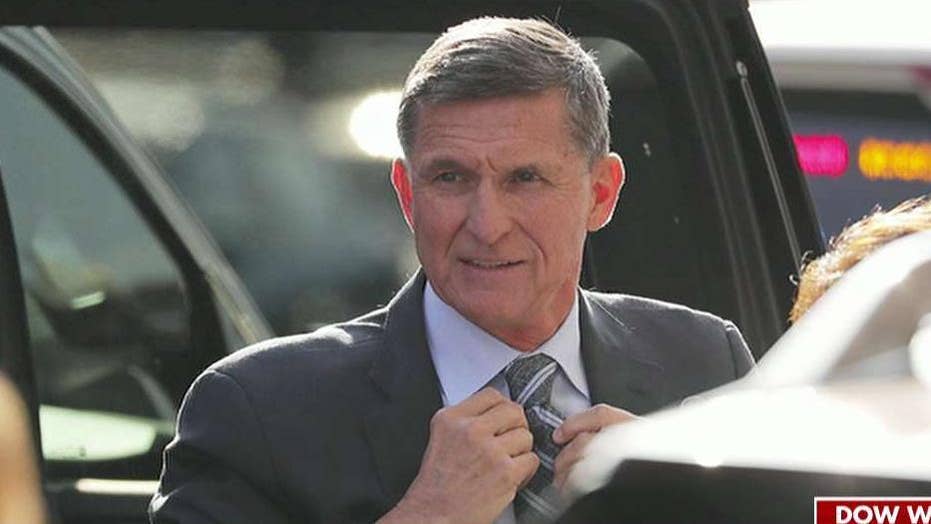 Mueller submits documents on Flynn's 2017 interview with FBI
Special counsel Robert Mueller's team releases key documents – some of which are heavily redacted – relating to the FBI's questioning of former national security adviser Michael Flynn as ordered by U.S. District Judge Emmet G. Sullivan; chief intelligence correspondent Catherine Herridge reports.
Special Counsel Robert Mueller's team on Friday released key documents relating to the FBI's questioning of former national security adviser Michael Flynn, confirming agents did not believe at the time Flynn intentionally lied to them — though he was later charged with making false statements in that interview.
The documents also reveal that the decision to interview Flynn in early 2017 about contacts with the Russian ambassador was controversial within the Justice Department. One FBI document said then-Acting Attorney General Sally Yates "was not happy" when then-FBI Director James Comey informed her that the FBI planned to talk to Flynn. The report also said several unnamed people back at FBI headquarters "later argued about the FBI's decision to interview Flynn."
The documents – some of which are heavily redacted – were released in response to U.S. District Judge Emmet G. Sullivan ordering prosecutors to hand over the government's files related to the FBI's questioning of Flynn by Friday afternoon. The order came after Flynn's legal team said in a filing that the FBI discouraged Flynn from bringing a lawyer to the interview and agents never advised him false statements in that setting could constitute a crime. The newly released documents confirm those claims.
READ THE FLYNN DOCUMENTS
The documents include then-FBI Deputy Director Andrew McCabe's notes after talking with Flynn to arrange his interview with the FBI. It also includes a so-called "302" report documenting what Flynn told anti-Trump agent Peter Strzok and one other agent during their conversation at the White House. That July 2017 report, though, specifically came from an interview with Strzok in which the Flynn encounter was discussed — and not the original Flynn interview.
The 302 report stated that Strzok and the other agent "both had the impression at the time that Flynn was not lying or did not think he was lying."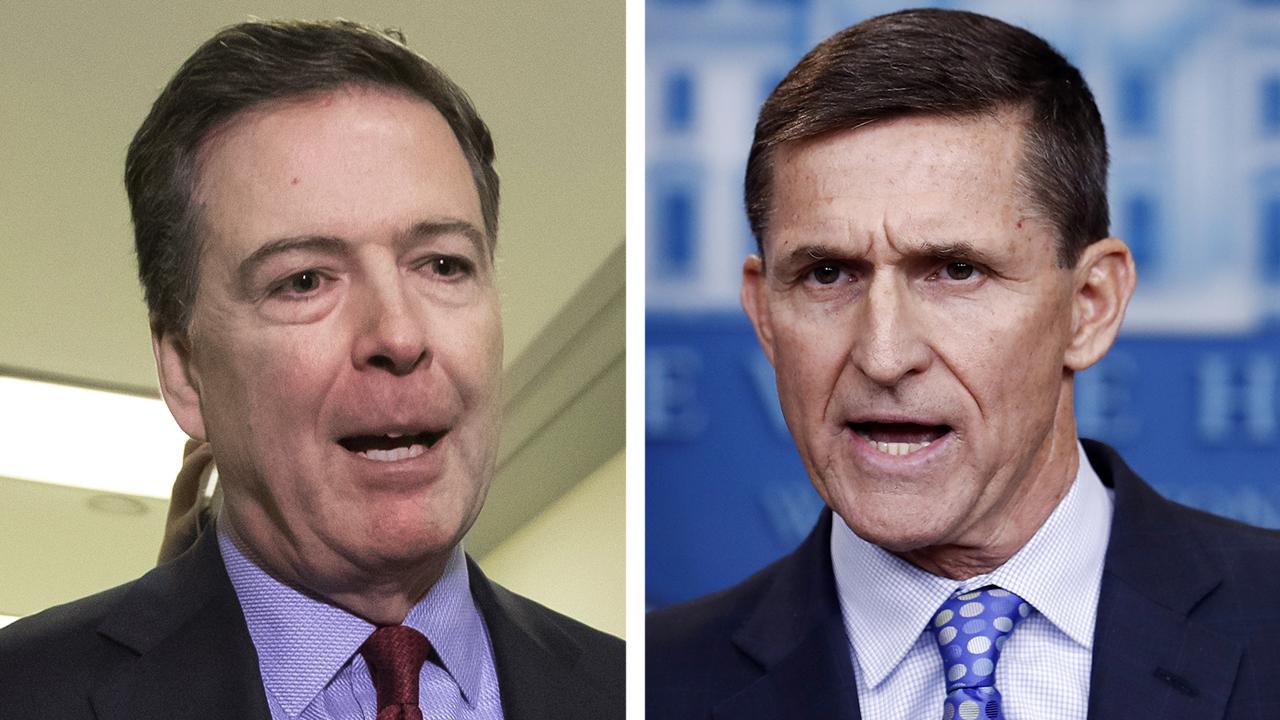 The report described Flynn as "unguarded," saying he "clearly saw the FBI agents as allies." It also stated Flynn discussed a number of "various subjects," including things like hotels stayed in during the campaign, Trump's "knack for interior design" and other issues unrelated to their inquiry.
"Flynn was so talkative, and had so much time for them, that Strzok wondered if the national security adviser did not have more important things to do than have a such a relaxed, non-pertinent discussion with them," it said.
The document release comes days after Flynn's legal team alleged that the FBI pushed him not to bring a lawyer to his fateful Jan. 24, 2017 interview with agents at the White House. McCabe's memo indicated he indeed discouraged Flynn from getting the White House counsel's office involved.
Recalling how the interview came about, McCabe wrote in his memo that he told Flynn by phone on Jan. 24, 2017 he had a "sensitive matter to discuss" with him, and that he and Comey wanted to send two agents over to go over his contacts with Russians, amid media reports on the subject.
"He agreed and offered to meet with the agents today….I explained that I thought the quickest way to get this done was to have a conversation between him and the agents only," McCabe wrote.
McCabe said he told Flynn that if he wanted to include lawyers from the White House counsel's office, McCabe would "need to involve the Department of Justice."
McCabe wrote: "He stated that this would not be necessary and agreed to meet with the agents without any additional participants."
The January 2017 interview with the FBI was the basis of Flynn's guilty plea to making false statements in a deal with Mueller's team.
Flynn pleaded guilty to lying about whether he had talked to former Russian ambassador Sergey Kislyak in December 2016 on limiting the Russian government's response to former President Barack Obama's recently imposed sanctions for election meddling. Flynn was pushed out of the White House shortly after his interview for misleading Vice President Pence and other officials about those contacts.
Sullivan — who overturned the 2008 conviction of former U.S. Sen. Ted Stevens after government misconduct came to light — is weighing how to sentence Flynn. Sullivan also had ordered the Flynn team to turn over documents backing up its assertions.
COMEY ADMITS DECISION TO SEND FBI AGENTS TO INTERVIEW FLYNN WAS NOT STANDARD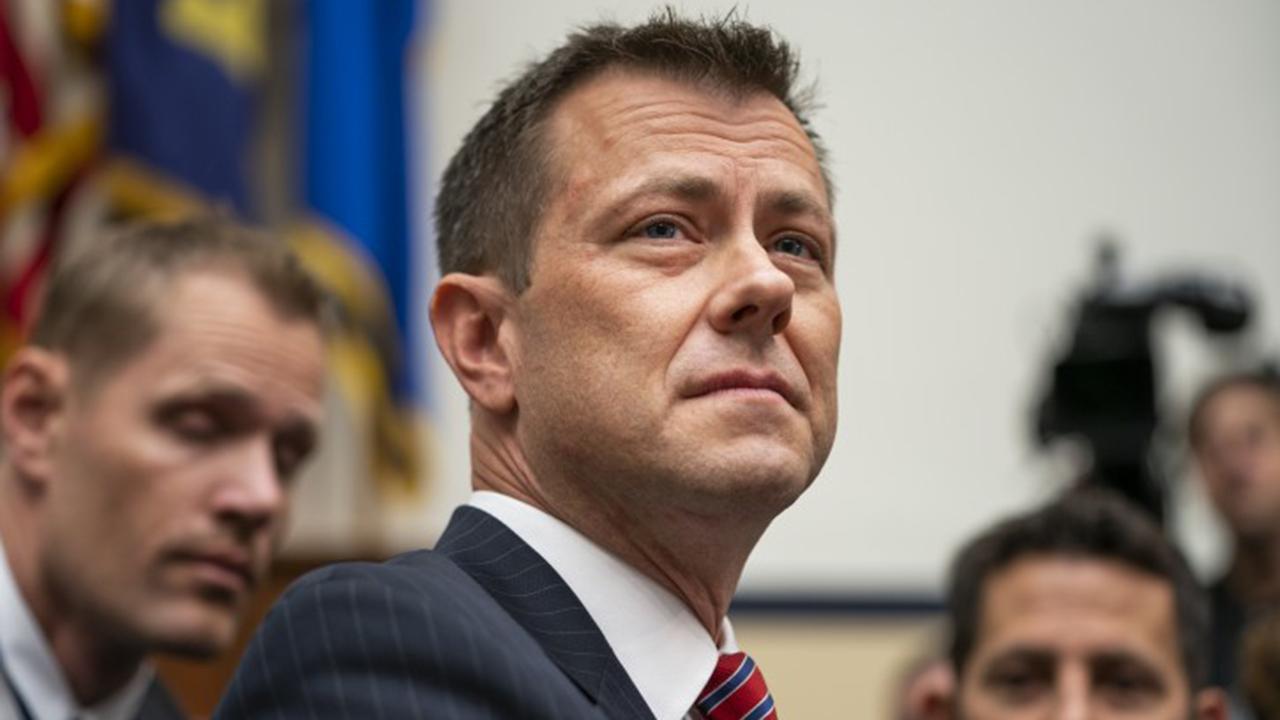 Flynn is set to be sentenced next Tuesday — it's unclear whether that date could be delayed in connection with the new filings. Sullivan technically has the authority to toss Flynn's guilty plea and the charge against him if he concludes that the FBI interfered with Flynn's constitutional right to counsel, although he has given no indications that he intends to do so.
According to both Flynn's legal team and the newly released documents, FBI agents in his case deliberately did not instruct Flynn that any false statements he made could constitute a crime, and decided not to "confront" him directly about anything he said that contradicted their knowledge of his wiretapped communications with former Russian ambassador Sergey Kislyak.
"Before the interview, McCabe, [redacted] and others decided the agents would not warn Flynn that it was a crime to lie during an FBI interview because they wanted Flynn to be relaxed, and they were concerned that giving the warnings might adversely affect the rapport," the 302 report said.
Over the weekend, Comey admitted that he personally made the decision to send a pair of agents to interview Flynn in 2017, and acknowledged the arrangement was not typical for dealing with a White House official.
Asked to describe how two FBI agents ended up at the White House to interview Flynn in January 2017, Comey, speaking to MSNBC's Nicolle Wallace during a forum discussion Sunday, said flatly: "I sent them."
Comey went on to acknowledge the way the interview was set up – not through the White House counsel's office, but arranged directly with Flynn – was not standard practice. He called it "something I probably wouldn't have done or maybe gotten away with in a more … organized administration."
Fox News' Gregg Re contributed to this report.
Source: Read Full Article