New Biden student loan rules: What to know
video
SCOTUS to hear another challenge to Biden's student loan handouts
Americans for Tax Reform president Grover Norquist discusses the Biden administration's student loan policy and spending habits on 'The Evening Edit.'
The Biden administration on Tuesday proposed a new plan to lower monthly repayments for student loan borrowers in income-driven repayment (IDR) plans and allow some to get their loans forgiven sooner. IDR plans set monthly payments according to a borrower's discretionary income and family size and are intended to be affordable.
The announcement comes as the Supreme Court weighs the fate of President Joe Biden's student loan forgiveness plan. A decision may come in the next few months after the justices hear arguments in late February. In November, Biden extended the pause on repayments until 60 days after the Supreme Court's ruling or 60 days after June 30, 2023 – whichever occurs sooner.
In a statement about the proposal, Education Secretary Miguel Cardona said, "These proposed regulations will cut monthly payments for undergraduate borrowers in half and create faster pathways to forgiveness, so borrowers can better manage repayment, avoid delinquency and default, and focus on building brighter futures for themselves and their families."
SUPREME COURT EXPANDS REVIEW OF BIDEN'S STUDENT LOAN HANDOUT
President Biden speaks about student loan debt forgiveness in the Roosevelt Room of the White House, Wednesday, Aug. 24, 2022, in Washington. (AP Photo/Evan Vucci / AP Newsroom)
What are the key changes?
Income modifications. The proposed regulatory change would modify the Revised Pay As You Earn (REPAYE) plan to cut the amount of discretionary income borrowers must put toward repaying undergraduate student loans to 5% from 10% of their after-tax income. For borrowers who only have graduate loans, the repayment amount would remain at 10%. 

Borrowers who have both graduate and undergraduate loans would pay a rate between 5% and 10% that's based on the calculation of a weighted average of their original loan balances for undergraduate and graduate loans. For example, a borrower with $30,000 in undergraduate loans and $30,000 in graduate loans would pay 7.5%; whereas a borrower with $20,000 in undergraduate loans and $60,000 in graduate loans would pay 8.75%.

Higher income exemptions. Lower-income borrowers would also receive relief. The proposed rule would exempt borrowers with incomes under 225% of the federal poverty line (up from 150%) from having to make payments on their loans. 

The administration estimated that would cover individuals with less than $30,500 in annual income or a borrower from a family of four making less than $62,400. Under the current iteration of the REPAYE plan, 150% of the poverty line equates to an individual income of about $20,400.

BIDEN'S STUDENT LOAN REPAYMENT PAUSE MAY COST ANOTHER $40B: CRFB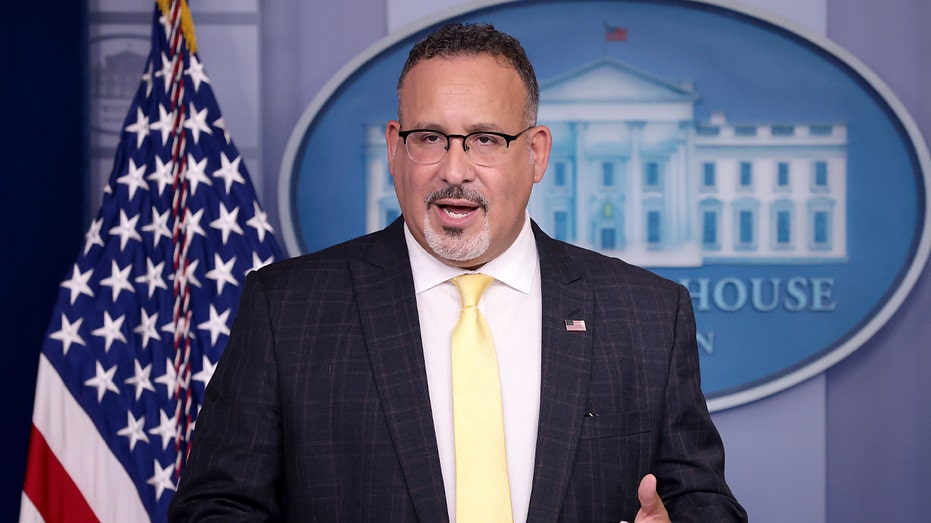 WASHINGTON, DC – AUGUST 05: Secretary of Education Dr. Miguel Cardona answers questions during the daily briefing at the White House August 5, 2021 in Washington, DC. (Photo by Win McNamee/Getty Images / Getty Images)

Interest accruals. The Education Department's new rule would also stop unpaid interest from accumulating when borrowers are making regular payments. Currently, some borrowers enrolled in IDR plans have seen their overall loan balance rise despite making monthly payments because the amount they're required to pay under their plan is less than the amount of interest they're accruing each month. The agency has estimated that as many as 70% of borrowers enrolled in existing IDR plans have seen their balances grow after they enrolled.

Loan forgiveness. The number of monthly payments that would be required for loan forgiveness would be reduced for borrowers with smaller balances. Currently, borrowers' loan balances are forgiven under IDR plans after they've made 20 or 25 years of payments depending on which plan they're enrolled in. 

Under the new rule, borrowers who took out student loans totaling $12,000 or less could have their remaining balances forgiven after 10 years. One additional month of repayments would be added for every $1,000 in loans borrowed above that threshold. For borrowers with larger balances, the forgiveness threshold would remain at 20 years for those with only undergraduate loans and 25 years for those with any graduate loans.

WHITE HOUSE EXTENDS STUDENT LOAN DEBT PAYMENT PAUSE TO JUNE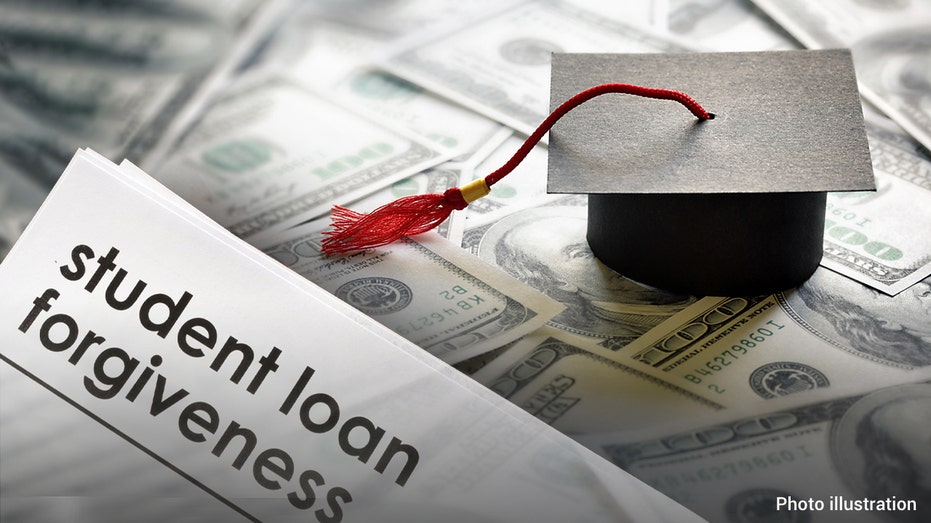 Automatic enrollment. The Dept. of Education will also start automatically enrolling borrowers who are 75 days delinquent on their repayment into an IDR plan with the lowest monthly payment based on their circumstances. Similarly, borrowers who have defaulted on their student loans would be given access to an IDR plan with more affordable monthly payments and a path to loan forgiveness.

Additionally, the proposed rule wouldn't reset the repayment duration required for forgiveness after borrowers consolidate their student loans, as the current options require.

Forbearance expansion. It would also broaden borrowers' opportunities for loan forgiveness by giving them credit for periods of deferment or forbearances that previously didn't count toward the forgiveness threshold. Under the current IDR options, only economic hardship deferments count toward the forgiveness clock. 

The new rule would expand that to include deferments and forbearances covered under the Public Service Loan Forgiveness program such as: 
Cancer treatment deferments,
National service forbearances,
Post-active duty deferments, and
Forbearances related to National Guard Duty or those under the Dept. of Defense repayment program.
Borrowers in other types of deferment or forbearance would be able to make catch-up payments to get back on a path to loan forgiveness.
What's next for the rule?
The proposed regulation will be published in the Federal Register on Wednesday along with a request for information according to Education Department. That will open a 30-day window for the public to comment on either document through the Regulations.gov website.

Later this year, the Dept. of Education will finalize the rules change and begin to implement the policy after potentially making changes based on public comment.

GET FOX BUSINESS ON THE GO BY CLICKING HERE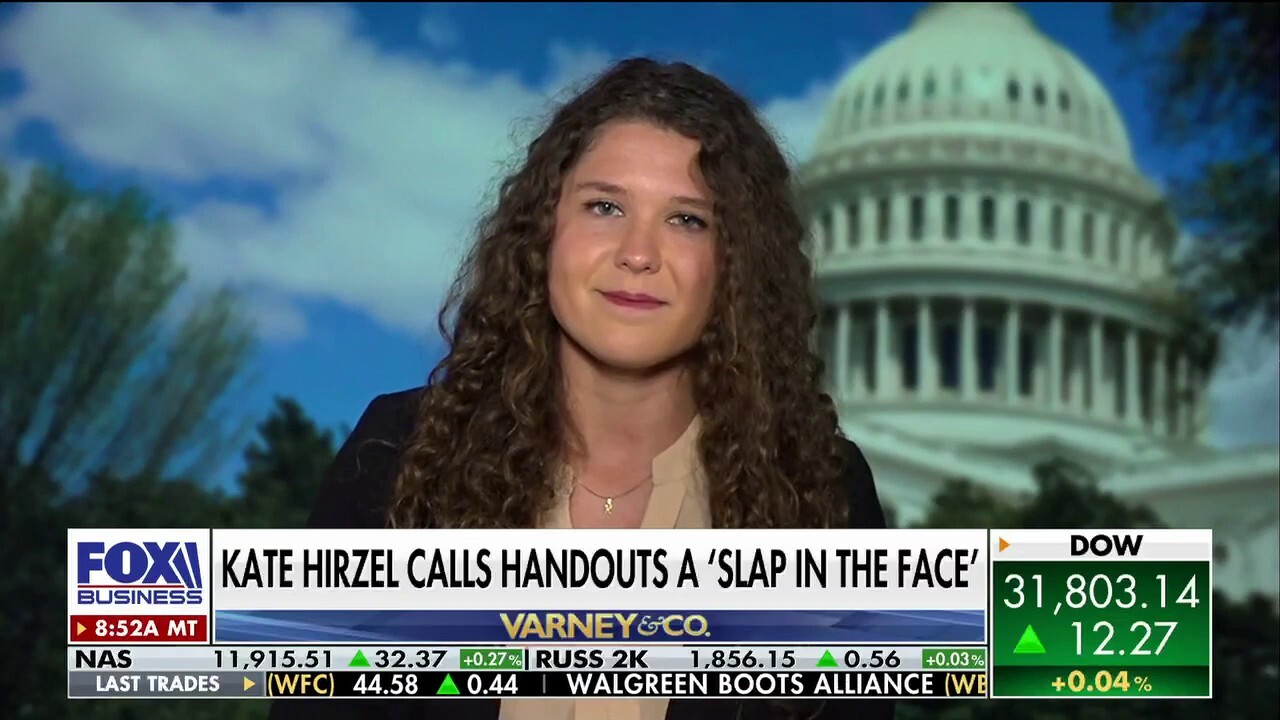 video
2020 college graduate rips Biden's student loan handout: It's a 'slap in the face'
Campus Reform correspondent director Kate Hirzel argues college graduates are being incentivized not to pay back their student debt on 'Varney & Co.'

Source: Read Full Article