Rooftop Revelations: From selling drugs to 'Wings, Greens and Things'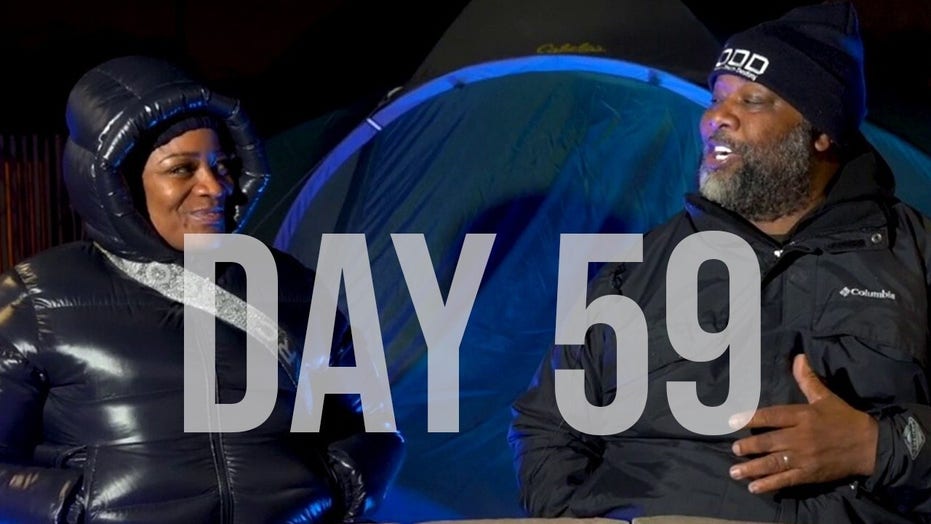 ROOFTOP REVELATIONS: Day 59 with Pastor Corey Brooks
CHICAGO – One of the keys to Pastor Corey Brooks' success with Project H.O.O.D. over the past decade lies in his and his staff's ability to recognize talent in the individual before them. Where many people see an irredeemable gang member, the pastor often sees an entrepreneur. At their core, many gangs function as businesses, using violence to protect or advance their interests. When a gang member has either returned home from prison or repented for their violence, the pastor tells them they can take the same business principles they learned on the wrong side of the law and apply it to something legitimate. If they succeed, they become a part of the American fabric.
Tina Marie Jackson once ran a 10-man crew for the Gangster Disciples and now runs a successful soul food takeout restaurant on the South Side of Chicago. The pastor welcomed her with a bear hug on the 59th day of his 100-day rooftop vigil to raise funds for a community center designed to transform lives for the better.
"We're trying to change a generation, and today I am so grateful to have on this 'Rooftop Revelation,' Tina Jackson," the pastor said. "All the time we hear about the brothers in our neighborhood who have had trials and difficulties and gone to prison, but today I want you to hear it from Tina Jackson."
WATCH HERE: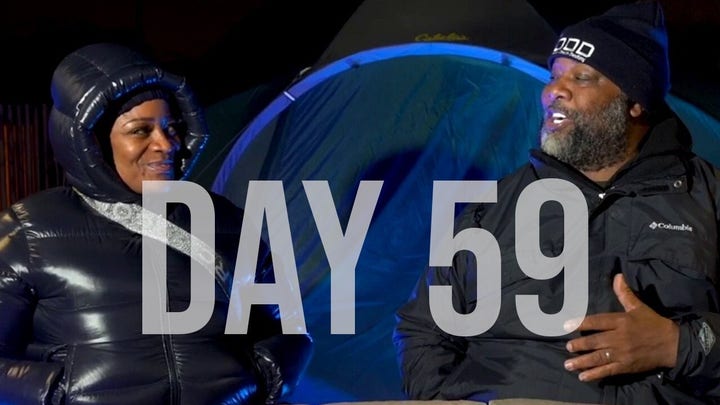 "Thank you, pastor," Jackson said with a smile.
"Tell people about your 17-year incarceration. How did that happen?" the pastor asked.
"It was over three bits, though," Jackson said, clarifying that she served three separate sentences housed between Dwight and Decatur correctional institutions that added up to 17 years.
"I was a gang member, the Gangster Disciples, for years," she continued. "I was a drug dealer, a big drug dealer. Anything I ever did, I grew in it. It's not to glorify it in any way. It's just to show you that God will give you a spirit of entrepreneurship, but it's up to you to decide on what side you going to bring it out on."
"You used it being a drug dealer," the pastor said. "I know you had about 10 people working for you, making money. And what happened? You end up getting caught — "
"And doing a lot of time," Jackson said, finishing the pastor's thought. "And during my time of incarceration … if you don't do anything when you go in, you'll come out the same age, 10 years later."
Before doing her last prison bid, she decided to give her life to the Lord. She prayed for God to change her mindset.
"It was up to me to make sure I put something in my mind on a daily basis, so I obtained my associate's degree while I was in there," Jackson said. "I got all kind of certificates for culinary, for custodial. I taught those that were less fortunate to learn how to read, how to write, and that was a wonderful thing."
"So while you were in prison, you decided, 'I'm not going to stay the same. I'm going to grow, even in this environment,'" the pastor said.
"Absolutely."
"I know when you got out, you said you got your bachelor's degree."
"I did, and I became a stout member of Grace Apostolic Faith Church, where actually I'm the minister alliance leader," Jackson said.
She also went to work immediately.
"I started working at Firestone and I loved that job," she said. "A guy came in and saw how savvy I was with selling parts and different things like that on cars and he offered me a job at AutoZone with just a little more money. So I left."
Other people, too, took notice of her talents as well as her passion for work.
"I met this young lady who I call my grandbaby, named Stephanie, and she showed me a building that a gentleman had and he wanted a restaurant," Jackson said. While working toward her bachelor degree, she had written a business plan called Wings, Greens and Things.
"My daughter, Daisha said, 'Mama, you can do this.' So I looked at the plan, I started reading with God in my spirit, and then I started," Jackson said.
"That's awesome," the pastor said. "You're a model of the type of sister we're trying to help. A lot of people don't understand why that's important, but it really is because people need to have financial foundations. They need to have things that they can rely on and build and inspire their children to maybe even pass on. A legacy."
"Absolutely," Jackson agreed.
"I got one thing to ask you," the pastor said. "Is your life more peaceful now than when you were making that money as a drug dealer?"
"A peace that surpasses all understanding."
Follow along as Fox News checks in Pastor Corey Brooks each day with a new Rooftop Revelation.
For more information, please visit Project H.O.O.D.
Eli Steele is a documentary filmmaker and writer. His latest film is "What Killed Michael Brown?" Twitter: @Hebro_Steele.
Camera by Terrell Allen.
Source: Read Full Article