Yelp refuses most legal demands for user info, cites free speech and privacy
video
Bureaucrats have been operating like they have the authority to shut down free speech: Ben Domenech
Fox News contributor Ben Domenech weighs in after House Republicans set a hearing to discuss Twitter censorship on 'Kennedy.' 
Consumers may not be aware that leaving a negative online review can make them the target of a business, law enforcement and even government agencies. But Yelp says it has their backs.
The online review giant reported in its Trust & Safety Report released Wednesday that it resisted roughly 80% of all legal demands seeking customers' personal user account information last year, protecting 92% of the total user accounts targeted by private parties and authorities.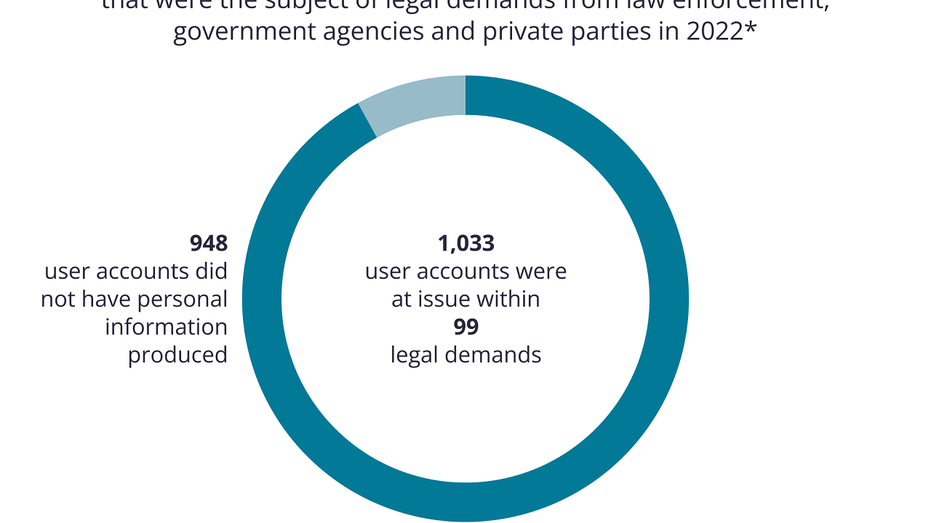 Yelp's 2022 Trust & Safety Report shows 92% of user accounts targeted by legal demands did not have their personal information released. (Yelp)

Yelp General Counsel Adam Schur says the company knew early on that reviewers would be targeted, so the company has been aggressive in protecting consumers' rights to free speech and privacy.

FEDERAL COURT SIDES AGAINST OHIO MAN FIRED FOR POLICE SHOOTING JOKE

"There's money in reviews, and people come to Yelp to decide where to spend their money," he told FOX Business. "And there are, unfortunately, unscrupulous business owners. It's a small number of bad actors out there, but they're there, and they will attempt to leverage the legal system or do other things to try to get content that they disagree with off the platform at any cost."

Schur said Yelp has even encountered multiple instances where it was presented with fabricated subpoenas or fabricated court orders seeking to silence consumer users, requesting information such as names, email addresses or IP addresses.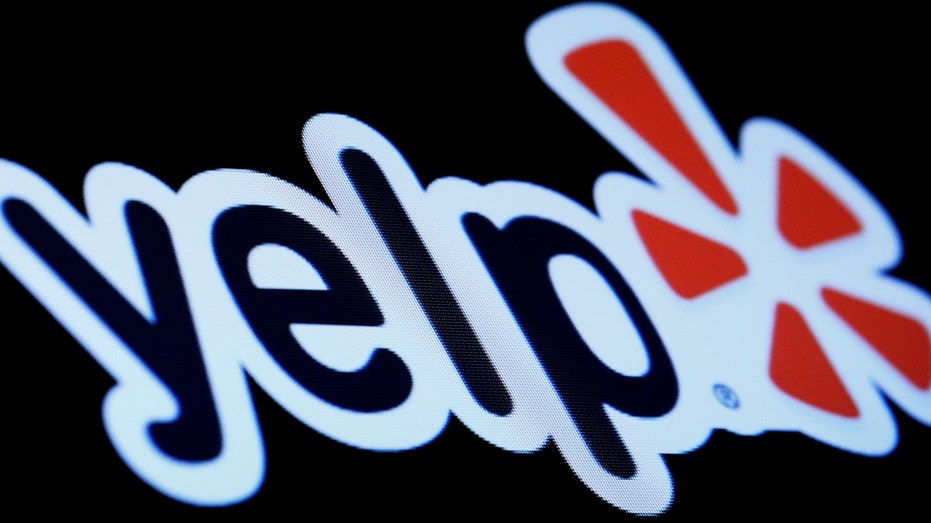 Yelp released its 2022 Trust & Safety Report Wednesday. (REUTERS/Brendan McDermid / Reuters Photos)
Ticker
Security
Last
Change
Change %
YELP
YELP INC.
31.51
+0.87
+2.84%
The company will also go to court to fight against sharing user information in defamation cases brought by businesses, defending reviews that are protected opinions.

But some requests are more difficult to resist than others. Yelp declined to hand over information related to 97% of the user accounts targeted in legal demands from private parties but was only successful in protecting 73% of those requested from government entities.

CALIFORNIA JUDGE ISSUES PRELIMINARY INJUNCTION BLOCKING COVID 'MISINFORMATION' LAW: REPORTS

So, what can business owners do when they get a negative review they disagree with?

Schur says he can understand the frustration of business owners who are pouring themselves into a business and then receive a negative review but suggests "litigation probably isn't the best response, ever."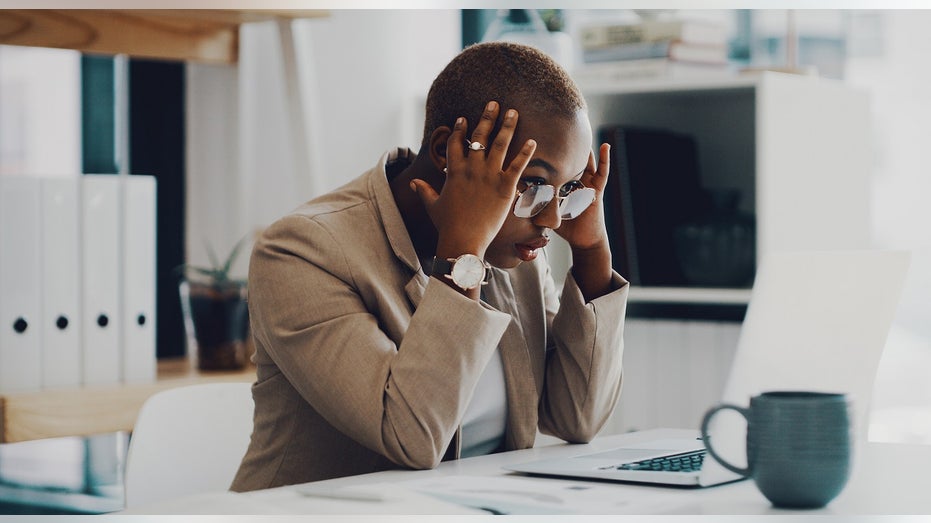 Yelp says business owners are likely to pay more attention to a one-off negative review than the general public but addressing a critical comment can build trust. (iStock / iStock)

Yelp's chief legal eagle says sometimes bad reviews are simply a one-off, and business owners likely pay more attention to those criticisms than the general public would. But if there are several criticisms from multiple users, there might be themes that could be addressed at the business.

Data from an earlier Yelp survey released in December indicates the way for a business to counter a negative review is to post a response to the customer for all to see.

GET FOX BUSINESS ON THE GO BY CLICKING HERE

Eighty-seven percent of review readers told Yelp they are more likely to look past a critical review if they see the business has responded and addressed the issue adequately, and 56% of reviewers said a reply from a business owner would make them trust the business more.

"It's kind of an old chestnut of free speech law that if there's speech that you disagree with, the answer isn't necessarily to take it down," Schur says. "It's to add more speech."

Source: Read Full Article