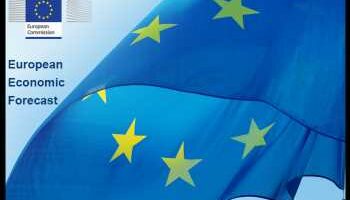 Eurozone To Undergo Slower Growth On Subdued Domestic Demand, Tight Policy
The euro area economy is set to log a weaker-than-estimated growth this year and next as rising consumer prices continue to weigh on domestic demand and monetary policy tightening works its way through the economy.
In the summer interim forecast, released Monday, the European Commission said the 20-nation currency bloc will grow 0.8 percent in 2023, which was revised down from 1.1 percent projected in the Spring Forecast.
Despite a strong tourism season in many parts of Europe, the EU noted that economic indicators still point to slowing activity in the summer and in coming months with continued weakness in industry and fading momentum in services.
Moreover, weaker growth momentum is set to extend to 2024 due to the impact of monetary policy tightening. Furthermore, the economy cannot count on strong support from external demand due to weak global growth, the EU said.
Still, the commission forecast a mild economic rebound next year as inflation keeps easing, the labor market remains robust and real incomes gradually recover. The growth outlook for 2024 was trimmed to 1.3 percent from 1.6 percent.
The German economy is forecast to contract 0.4 percent this year, which was revised down from the 0.2 percent growth projected in the Spring Forecast as weaker consumption and a fall in construction investment are set to negatively impact growth, the EU said.
For 2024, Germany's real GDP is forecast to rebound 1.1 percent driven by a recovery in consumption. In the Spring forecast, growth was estimated at 1.4 percent.
Citing a higher-than-projected carry-over from 2022 and the strong outturn in the first half of 2023, Spain's economic growth outlook was revised up to 2.2 percent from 1.9 percent.
However, growth forecast for 2024 was lowered to 1.9 percent from 2.0 percent. The agency said the softening of economic activity expected towards the end of this year is set to extend at least into the first half of 2024.
France's economy is set to register 1.0 percent growth this year and expand 1.2 percent in 2024. GDP is forecast to grow moderately over the rest of the forecast horizon as domestic demand starts to recover. The EU had earlier projected 0.7 percent expansion in 2023 and 1.4 percent in 2024.
Italy's GDP is forecast to advance 0.9 percent in 2023 and 0.8 percent in 2024, entailing a 0.3 percentage point downward revision in each year.
Regarding price developments, the interim report said euro area headline inflation will continue its decline throughout the forecast horizon, reflecting gradually easing underlying price pressures, compounded in 2023 by the fall in energy prices.
As the stronger disinflationary impulse from retail energy prices more than offsets firmer underlying price pressures, inflation outlook for 2023 was lowered to 5.6 percent from 5.8 percent.
The inflation forecast for 2024 was revised up to 2.9 percent from 2.8 percent, reflecting the impact of higher oil prices.
Source: Read Full Article