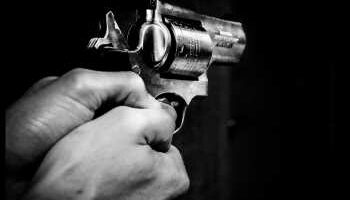 White Supremacy Has No Place In America, Biden Says In Response To Jacksonville Shooting
white supremacy has no place in America, President Joe Biden reiterated in the wake of the deadly shooting in Jacksonville at the weekend.
Three Black persons were killed when a white gunman went on a shooting rampage at a Dollar General store near a Historically Black University in Jacksonville, Florida, on Saturday.
Authorities identified the gunman as 21-year-old Ryan Christopher Palmeter, who shot and killed himself after he barricaded himself in an office.
Palmeter was armed with an assault-style rifle and handgun, and the police says he was legally allowed to possess them.
While the motivation for the shooting is not yet clear, law enforcement has opened a federal civil rights investigation and is treating this incident as a possible hate crime and act of domestic violent extremism.
"Even as we continue searching for answers, we must say clearly and forcefully that white supremacy has no place in America", Biden said in a statement. "We must refuse to live in a country where Black families going to the store or Black students going to school live in fear of being gunned down because of the color of their skin. Hate must have no safe harbor. Silence is complicity and we must not remain silent," he added.
Vice President Kamala Harris said every person in every community in America should have the freedom to live safe from gun violence. She called on Congress to help secure that freedom by banning assault weapons and passing other commonsense gun safety legislation.
Florida Governor Ron DeSantis was loudly booed as he addressed a Sunday evening vigil to mourn the victims after their funeral.
The Republican leader, who is a candidate for the party nominee for presidential election, had eased gun laws in the state.
In spite of tough federal measures, U.S. cities are going through a historic spike in homicides and violence, mainly targeting Black and brown Americans.
Source: Read Full Article