With Zepto Becoming First Unicorn of 2023, is Funding Winter About to Thaw?
Quick commerce startups hope to race towards better days. Can they crack the execution code?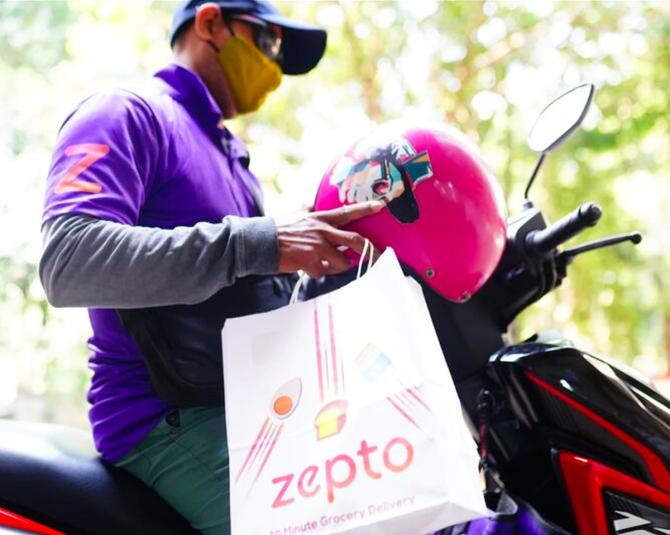 This is what one big funding round can do. Quick commerce rode the buzz of 10- and 15-minute deliveries. But its business model just as quickly came under question.
The detractors sniggered that startup innovation, instead of solving the world's intractable problems, was now focused on getting your grocery a few minutes quicker.
It did not help that some quick commerce firms found themselves on shaky ground, hobbled by slim margins and high cash burn.
But now that Zepto, which first came into the limelight by promising 10-minute deliveries, has become this year's first unicorn while raising $200 million last week, the tunes are a tad sweeter.
"Everyone thought this business model was nonsense, but it is working. It has turned out to be the fastest-growing category in India today and will be the fastest-ever to hit profitability," says Zepto Chief Executive Officer (CEO) Aadit Palicha, while discussing the latest funding.
Besides Zepto, the quick commerce sector is led by three companies: Zomato-owned Blinkit, Swiggy-owned Instamart, and Reliance-backed Dunzo.
All three began in 2021, when the Covid-induced lockdown propelled demand for grocery delivery.
Blinkit, the brainchild of Albinder Dhindsa and Saurabh Kumar, started out as grocery delivery platform Grofers in 2013.
It only started offering what it called "express delivery" (within 15 minutes) in July 2021.
Later that year, it rebranded to Blinkit and was eventually acquired by food delivery major Zomato in August 2022.
Its crowning moment, however, came when, during the FY24 first quarter results, Zomato Co-founder and CEO Deepinder Goyal said Blinkit would deliver more shareholder value over the next 10 years than the company's core food delivery offering.
Blinkit recorded its highest ever gross order value (GOV) and transacting customers in June and July, turning contribution-positive for the first time in the quarter ended June 2023 (contribution margin is a measure of the revenue left after subtracting the variable costs linked with production).
Senior management at Blinkit expects the firm to be adjusted earnings before interest, taxes, depreciation and amortisation (Ebitda)-positive over the next four quarters.
The pivot towards profitability has, however, not come at the cost of growth.
The company operates 383 dark stores and plans to add almost 100 stores in FY24.
The Blinkit story resonates well with Zepto, which is on track to turn cashflow-positive in the next 12-15 months.
The Mumbai-based startup is, like Blinkit, looking to achieve profitability while increasing its scale. "I don't think it is enough to flatline on growth and then achieve break-even. Our focus has been and continues to be on achieving profitability while increasing scale," Palicha says.
Zepto says the dark stores, which contribute over 50 per cent to its business, are now profitable, while the firm has seen 300 per cent growth in sales this year.
Likewise, Instamart, which began its operations in August 2020, has doubled down on reducing its burn (see: Quick Buck).
According to Swiggy CEO Sriharsha Majety, the company's investments in Instamart are bearing fruit.
"The peak of our investments is behind us… we've also made strong progress on the profitability of the business and we're on track to hit contribution neutrality for this 3-year-old business in the next few weeks," he wrote in a blog post in May.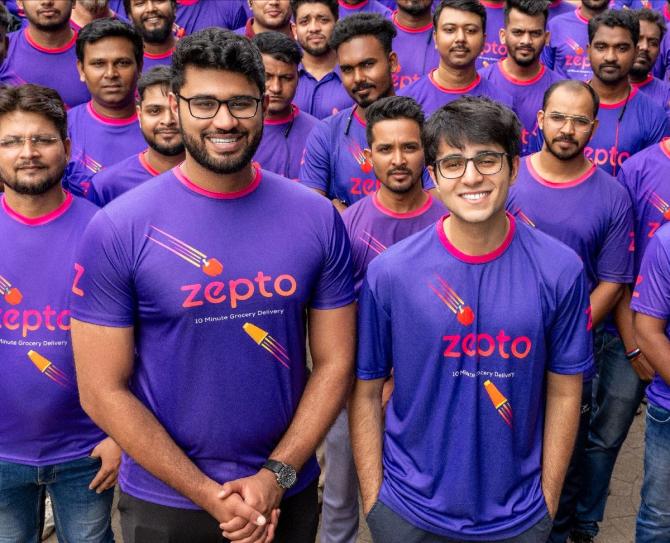 How did they get here?
Companies like Zepto, Instamart, Blinkit and Dunzo have, in a bid to improve margins, introduced various charges such as "handling fees", "platform fees" and "small cart fees".
The handling fee is in the range of Rs 3-7, irrespective of the platform used, while the small cart fees — applicable on orders if a minimum cart value is not met — can be Rs 15 to Rs 35.
Such measures have come at a price not just for customers but for delivery workers as well.
"The commissions we used to get for each delivery have gone down from Rs 30 a few months ago to Rs 20 now. The number of orders we used to get in a day has also decreased. It has become much harder to get by," says a delivery executive for Instamart.
In April, around 2,500 of Blinkit's Delhi-National Capital Region delivery workers went on strike after it lowered their fixed payouts per delivery from Rs 25 to Rs 15.
Hits and misses
While many Indian firms have been able to get up to speed, others have stumbled. Google-backed Dunzo recently found itself in hot water owing to a severe cash crunch.
In a bid to reduce expenses, Dunzo deferred employee salary payments from June and July until September 4 and reportedly laid off 200 employees in July. It had sacked about 300 workers in April.
Dunzo now operates seven dark stores in Bengaluru, its home base — down from around 150 across India until mid-2022, as the firm clamours to raise funds. Most of its operations are now carried out via partner stores.
In 2022, Fraazo, which delivers fresh farm produce, shut down operations barring in Mumbai over funding challenges; and ride-hailing platform Ola shut down its 10-minute grocery delivery service Ola Dash.
"The economics just doesn't work at 10-15 minutes. The consumers did not want it either, it was thrust upon them and they said why not," said Hari Menon, co-founder and CEO of BigBasket, earlier this year.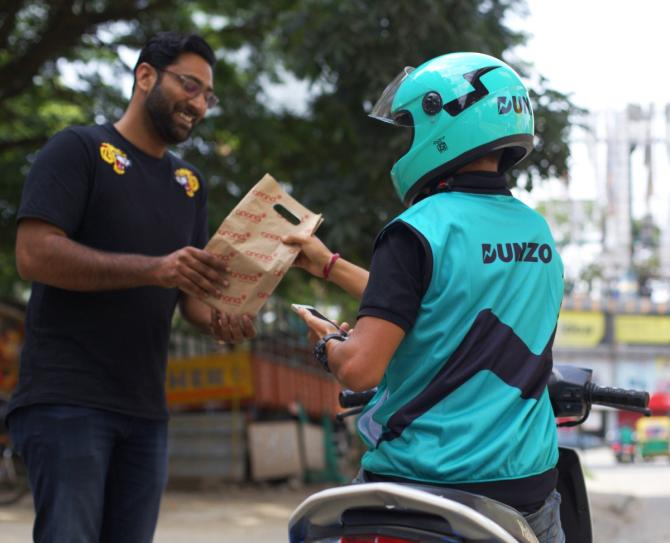 BigBasket hopped on the quick commerce bandwagon with BB Now in late 2021 after many of its competitors had already doubled down on their express delivery services.
Yet, 70-80 per cent of BigBasket's sales are now driven by its core e-grocery business, which offers slower same-day or next-day deliveries.
Zepto's Palicha, however, has a different take. "It's all about execution," he says, adding, "Ten-minute deliveries matter to customers. Our retention data is meaningfully better for customers who receive orders within 10 minutes compared to those getting deliveries within 20-25 minutes. And we have seen that at scale."
Another roadblock, Menon says, is scaling in Tier-II and -III cities, where demand is low.
Zepto's smaller scale — it operates in seven cities compared to Blinkit's 23 and Instamart's 29 — has proven to be a boon, allowing the startup to streamline operations in major metropolitan cities where demand is relatively high.
"Most of our growth is coming from deepening our operations in existing geographies. Even without expansion, we are seeing massive growth because of how big the market opportunity is," Palicha says.
While Zepto's larger competitors have shut down some of their dark stores in certain "unviable" locations, how they fare in their expansion to smaller markets remains to be seen.
Quick commerce, experts say, is a long-haul game where winners will be few and far between.
The sector is still nascent, with further consolidation on the cards.
Those who crack the code of swift deliveries will be in a position to reap its long-term benefits.
QUICK BUCK: Key financials of competitors
Zepto
– Raised $200 mn in a series E round last week to become India's first unicorn in 2023
– On track to turn cash flow-positive in the next 12-15 months; 300% YoY growth in sales this year
Blinkit
– Expects to be adjusted Ebitda-positive over the next four quarters
– Revenue went up to ~384 cr in Q1 FY24, from ~363 cr in Q4 FY23
– Average order value stood at ~582 in Q1FY24, up 11% from ~522 in the previous quarter
Instamart
– Swiggy, of which Instamart is a subsidiary, has reportedly reduced its monthly cash burn to $20 mn, from about $45-50 mn that it was losing each month during its peak in 2021
Global Benchmarks
In June this year, Getir, a prominent Turkey-based fast delivery player, announced its exit from France and filed for bankruptcy.
Europe's largest player in grocery quick commerce, Getir was also in plans to pull out of Spain and other markets, according to reports.
Firms like Getir, which is valued at $11.8 billion, have either shut shop or taken the consolidation route.
For instance, US-based Buyk, Fridge No More and Zero Grocery have ceased their operations, as reported by TechCrunch.
Those who remain have reduced workforce and shifted focus to profitability in a bid to raise funds.
Feature Presentation: Rajesh Alva/Rediff.com
Source: Read Full Article